This artist created a colourful glowing mural to light up a dark Bristol road
Zoe Power created Bristol's first LED light-powered mural to illuminate a dark pathway.
An artist has come up with a brilliant solution for cyclists on dark, wintry nights by creating Bristol's first LED light-powered mural.
Zoe Power's piece, Electric Moon, is made from waterproof LED tubing which glows in the dark. The artwork's eyes flicker and change colour.
Power, who was a student at UWE Bristol University, was inspired to create the project in Festival Way after she commuted to and from her studies in complete darkness.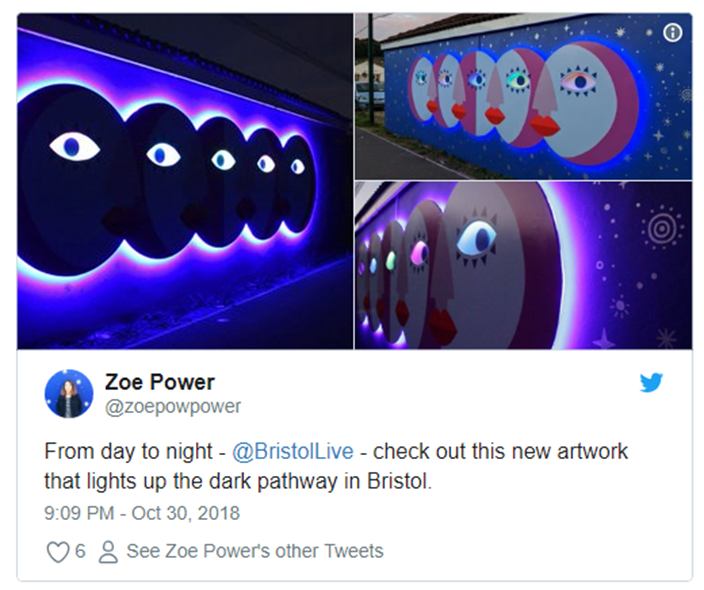 She said: "The project came about on my daily commute to university. I would cycle down Festival Way, which is part of the national cycle network. At night, and particularly in the winter months, the path is completely unlit and pretty dangerous.
"As a mural artist, I'm always looking for potential walls, and the wall that ran alongside the path was definitely in need of a lick of paint.
"The idea for Electric Moon came about as I wanted to create a mural that incorporated lighting in its design."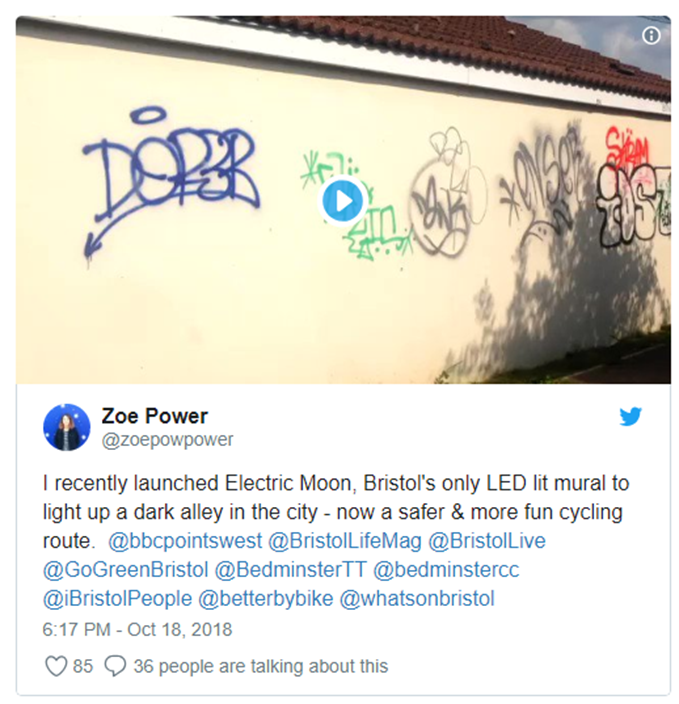 The Electric Moon mural uses LED tape, which creates a strong glow to light up the path, while using less power than conventional street lighting.
Power has created several works in Bristol, with her art also featuring on the Bristol Pound £1 note.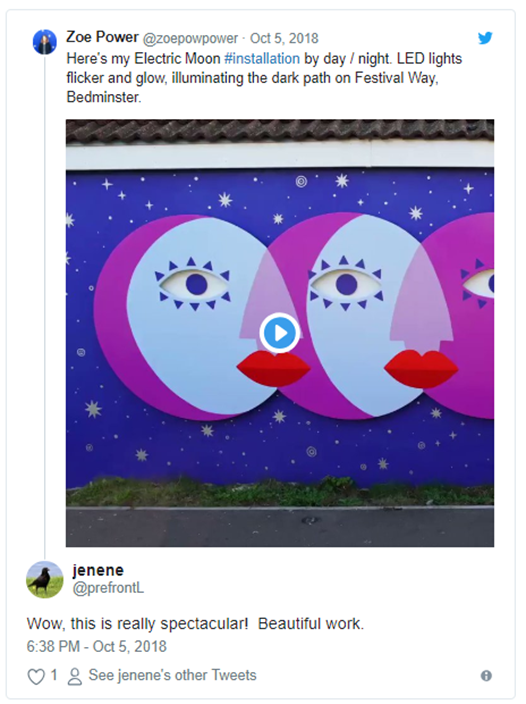 Response from residents and on social media has been positive, with a video promoting the artwork reaching more than 1,600 views on Twitter.
Power said: "The response so far has been so positive. It's incredibly satisfying seeing people enjoying and interacting with the artwork and knowing that I've had an impact on how people see, feel and move about the city."
Robot Pepper can tell jokes, show ...
The 28-year-old said taking his fi ...