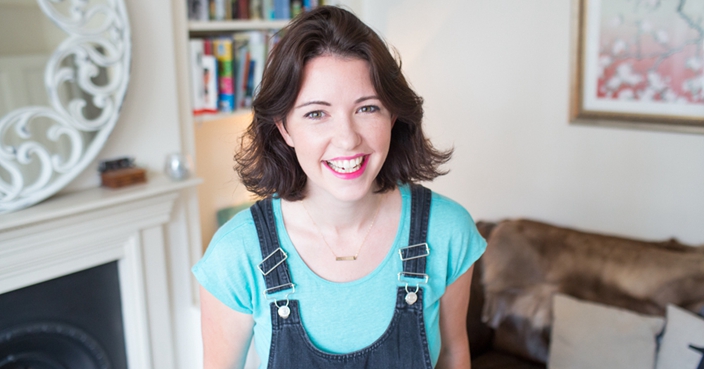 Mum traumatised by 48 hour labour credits hypnobirthing for "peaceful" second and third deliveries
Siobhan's first birth when she was just a student left her riddled with anxiety – but her second and third could not have been more different.
BODY
Traumatised by a 48 hour labour after being induced as she was 10 days late, when a Devon woman fell pregnant again she tried hypnobirthing – and not only sailed through her second and third labours, but was so impressed that she founded her own company teaching the techniques.
Siobhan Miller, 33, had just finished her exams at Bristol's University of West England when she gave birth to her first child, Oisin, now 12, in February 2007 – an experience which left her so racked with anxiety that she set an alarm every 15 minutes during the night to check he was still breathing.
Determined to have a more positive experience when she fell pregnant again in early 2014, Siobhan, who now lives in Torquay with her partner James Walton, an account manager, took a £300 two-day hypnobirthing course, using mindfulness and breathing techniques to manage pain during labour.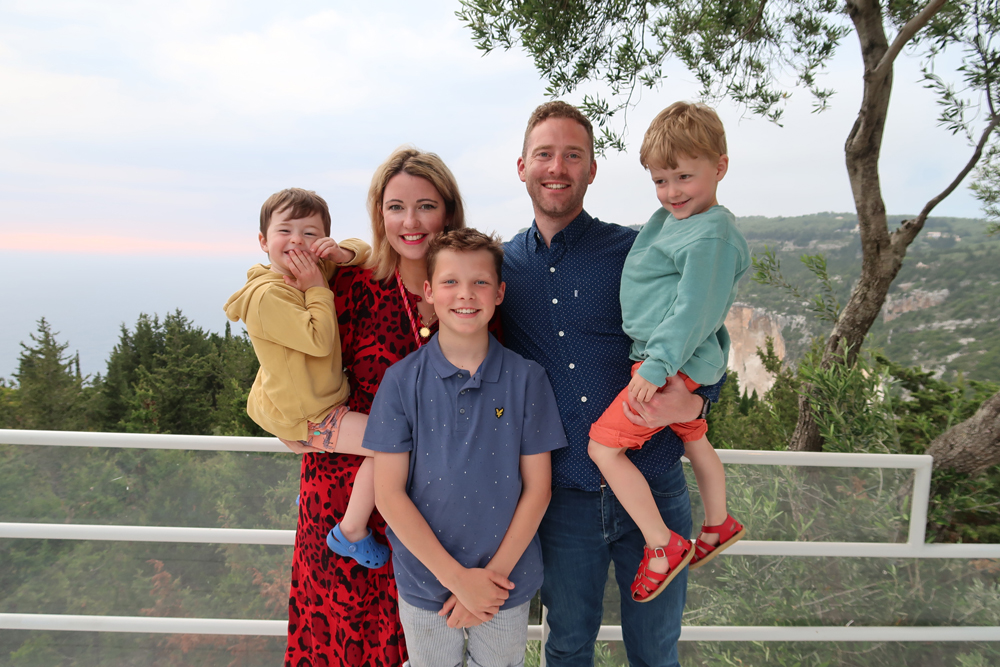 Now a complete convert, Siobhan, who gave birth to Arlo, now four, in December 2014 and Ailbe, three, in March 2016, after trauma-free labours, said: "During my second pregnancy, I'd heard people raving about hypnobirthing, but I didn't really know much about it.
"After just one class, I was a convert. To me, it was all just common sense, and it helped me to understand the physiology of what would be happening in my body when I gave birth.
"When I compare my first and second labours, they were worlds apart. The first-time around I was petrified, and felt weak and exhausted before it'd even begun."
She added: "The second time, though, it was over in two hours, 20 minutes. I felt like a superhero. I wasn't groggy from drugs or completely exhausted – I was alert, in the moment and felt strong and capable."
Siobhan explained how she was just a year into her English degree when she first fell unexpectedly pregnant and, on a student budget, could not afford additional classes, so just had the antenatal classes available free at her local hospital.
"I had absolutely no money," she said. "I was living in this little flat, and even got all my baby stuff from Freecycle – where people give away unwanted items for little or no cost."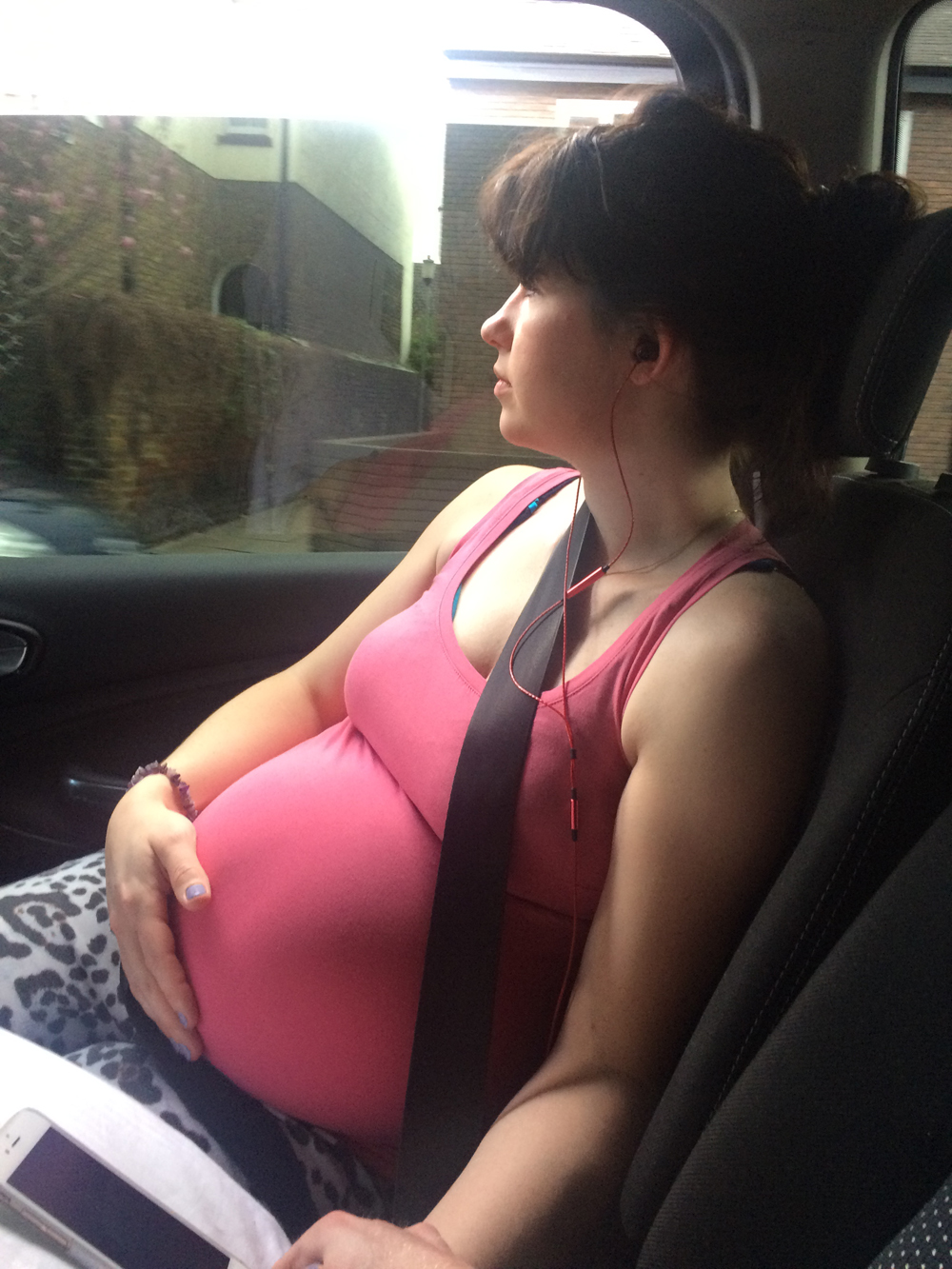 "I went along to the free classes at the hospital, but I only really learnt breathing techniques and birthing positions. There was nothing about what would actually happen to my body, or any risks of things I'd have to make decisions about like epidurals," Siobhan continued.
"It felt like I was relinquishing my personal responsibility over myself and my baby, and just agreeing to do whatever I was told by doctors, which is very disempowering."
Managing to take her first-year exams while heavily pregnant, Siobhan eventually reached her due date – but, 10 days later, there was still no sign of her baby so, in February 2007, she was induced.
"I thought it would just speed things along. I was even calling people to say, 'I'm having my baby today' – that's how naive I was," she recalled. "I don't even think that was age. There are women I've spoken to since in their 30s and 40s who go into hospital with absolutely no idea of what to expect from labour."
In the end, it took 48 long hours before Oisin finally arrived. Siobhan continued: "By the night after the induction, I hadn't slept or eaten in forever. I couldn't cope anymore and asked for an epidural.
"I had that, but Oisin's heart rate then started to drop, so I was monitored and then finally taken down to theatre for a caesarean section."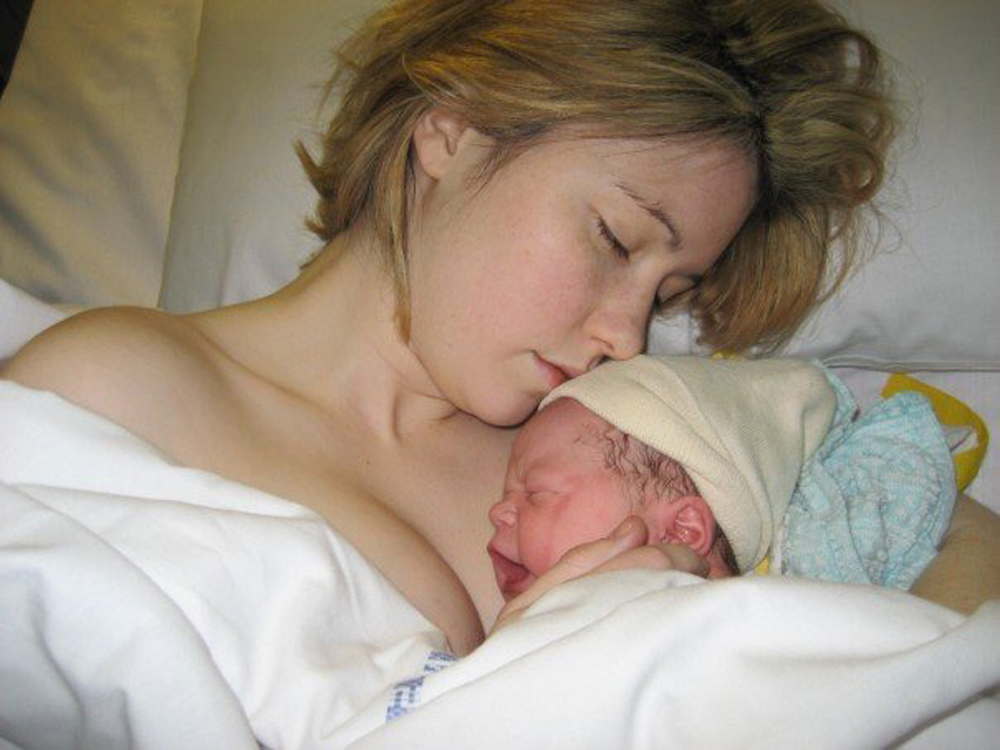 She continued: "The medics attached a heart monitor to his head while he was still in the womb, and I could see it plummeting. The numbers on the screen were going down and down – which made my own heart rate go up and up.
"I was hyperventilating, I was that panicked. I really thought my baby would die."
Before doctors could safely deliver Oisin, they had to stabilise Siobhan's rapid heart rate, which meant she was 10cm dilated when they decided to offer her the chance to push in case she wanted to attempt a forceps delivery, which she did.
Then, once Oisin had arrived, mother and son were taken to a recovery room.
"My then-partner had to go home shortly after when visiting hours were over, though," she added. "I was taken up to a shared ward for the night and I remember feeling so alone. I was exhausted and emotional. I needed rest and nurture. I had this newborn baby and no idea what to do."
Left traumatised, for around a year after Oisin's birth, Siobhan experienced extreme postnatal anxiety, becoming obsessed by the fear that he would stop breathing overnight.
She continued: "I would set alarms every 15 minutes to check on him. I had no other friends with babies, so didn't realise it wasn't normal to live in constant fear."
Remarkably, she managed to complete her studies and graduate with a first-class degree without taking any time out – even taking Oisin to lectures with her when he was tiny, breastfeeding him beforehand, so he fell asleep and, in her final year, leaving him at the on-site creche.
After graduating, she moved to London, sadly splitting up with her baby's dad soon after, but landing a job in marketing and meeting James through work in 2012.
"Not long afterwards, I started thinking about my career, and decided I wanted a change, to do something that would help people," she said. "I enrolled on a Masters degree course, doing psychology at Westminster University in London.
"But then, in early 2014, when I was still studying, I fell pregnant with Arlo. There's now this running joke that every time I have a baby, I get a degree."
Being pregnant again cast Siobhan's mind back to her dramatic delivery with Oisin and she became determined not to let history repeat itself.
Taking to the web, she discovered some articles about hypnobirthing, along with testimonials of women extolling its virtues.
According to the National Childbirth Trust, hypnobirthing – which has celebrity fans including Jessica Alba, Angelina Jolie, and Harry Kane's fiancé Kate Goodland – hinges on the idea that the pain during labour is a fear response, which can be reduced using relaxation, visualisation and self-hypnosis techniques.
Unsure of what to expect, Siobhan and James went to a class – and were instantly hooked.
She continued: "Hypnobirthing has this reputation for being very hippy, but it's actually very scientific. I had it explained to me that panic releases adrenaline, so it makes the body go into fight or flight mode.
"That actually makes the blood rush to the arms and legs, as if we need to run away or fight something off, and away from the uterus. But less blood to the uterus means less oxygen, which can distress the baby and lead to a longer, more complicated labour."
After numerous classes, Siobhan put her newfound skills into practise when she gave birth to Arlo at home in December 2014.
She had planned a water birth, but her labour was so quick that the pool was not ready in time and she gave birth on the sofa – leaving her feeling euphoric and like she could "take on the world," in contrast to the crippling anxiety that set in after having her first baby.
And, convinced she had found her calling in life, Siobhan decided to use her psychology Masters, and in 2015 trained in hypnobirthing – falling pregnant again while she studied.
With her third son, Ailbe, who arrived in March 2016, she delivered him at a local birthing centre – happily with the same midwife as before with Arlo – but still using hypnobirthing techniques.
Recalling that day, she said: "When I arrived, I was only three centimetres dilated – but I ended up having Ailbe within a couple of hours. It was so peaceful and calm. I even had a photographer there to capture the moment and James was fantastic and so supportive.
"I had a water birth too, which was amazing. I arrived home a few hours later and Oisin, who'd been being looked after by James' brother said, 'Did you not have the baby then?' as it had been so quick – then I just held up the car seat and showed him his new brother."
Remembering how she paid £300 for hypnobirthing classes when she was pregnant with Arlo, Siobhan now wants to make them accessible to all women, no matter how much disposable income they have.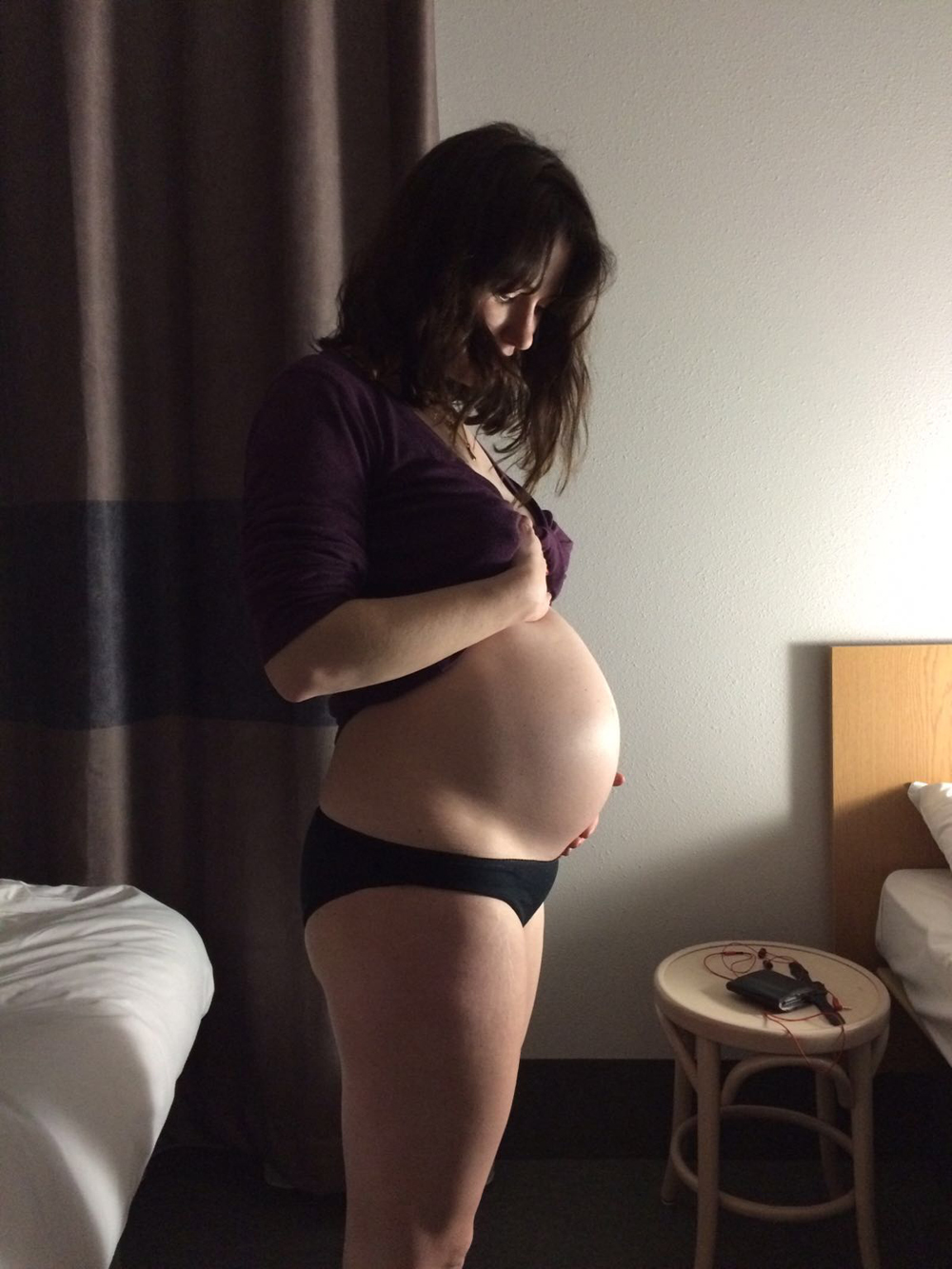 So, she has founded The Positive Birth Company, where parents-to-be can access an entire hypnobirthing course, including online videos, MP3s of guided meditation, a birth preferences template and access to a private support group, for just £39.
She has also launched an app called Freya which acts as a virtual birth partner and hypnobirthing-friendly contraction timer, and costs just £2.99.
"I feel so passionately that all women should have access to this information," she said. "I was fortunate to be in a position with Arlo where I had £300 to spare – but that was never an option with Oisin."
She continued: "The tools I teach are valuable for all types of birth, whether it's planned, an emergency c section, a home birth, a hospital delivery or at a birthing centre.
"They are also helpful for dads, who often get overlooked when actually, many are left traumatised after seeing someone they love go through something painful and dramatic, and feeling unable to help."
Now, Siobhan teaches relaxation techniques such as calming breathing exercises – similar to those used in yoga classes – to help slow the heart rate and keep mums-to-be calm, and light touch massage techniques, which stimulate the nerves and produce endorphins.
She also uses guided relaxation in her hypnobirthing classes, which involves the woman in labour either listening to a script or having her partner read one out to help focus the mind.
"Similar to the app Headspace, it talks a lot about relaxation and focusing on the moment," she said. "If your mind starts to wonder, the best thing to do is take note of that and slowly refocus it. A lot of these techniques can be used not just in labour, but in life.
"Who among us doesn't feel stressed or anxious sometimes? Things like breathing and relaxation exercises can really help with that. That's why I feel so passionately about giving as many people as possible access to this information."
For information, visit thepositivebirthcompany.co.uk
Staff at Sewerby Hall and Gardens ...
Soundtracks of birdsong and weathe ...