Wife whose husband was diagnosed with MS hopes to raise £45k for life-changing treatment
When Alison, 51, started dating Phil Swindin, 46, in 2014, she had no idea he had multiple sclerosis.
BODY
A devoted wife whose husband advised her to "walk away" on their sixth date because of his MS, is now desperately trying to raise £45k for treatment they hope will change his life – six years after they met.
When mum-of-two Alison Swindin, 51, started dating IT consultant Phil Swindin, 46, in 2014, she had no idea he had multiple sclerosis (MS) – a lifelong condition that can affect the brain and spinal cord, sometimes causing serious disability.
Revealing his diagnosis six dates in, Alison, of Pontefract, West Yorkshire, recalled the dad-of-three advising her to end their romance, saying: "It was all very serious and, in his head, I think he believed he was doing the right thing – the noble thing."
She added: "But, of course, by that point I was head over heels and walking away was the last thing I was about to do."
And, as their love deepened, far from ending things, Phil – who has a daughter,  Laura, 22,  a biochemistry student, as well as two young sons, Joshua, nine, and Jacob, seven – broke his vow "never to get married again" and tied the knot with Alison in June 2018.
Sadly, not long after the wedding, his condition started to deteriorate, leading Alison – mum to Emma Turner, 25, an insurance administrator, and Laura Turner, 21, a midwifery student – to launch a GoFundMe page to help raise £45k for him to have potentially life-changing stem cell treatment in Mexico.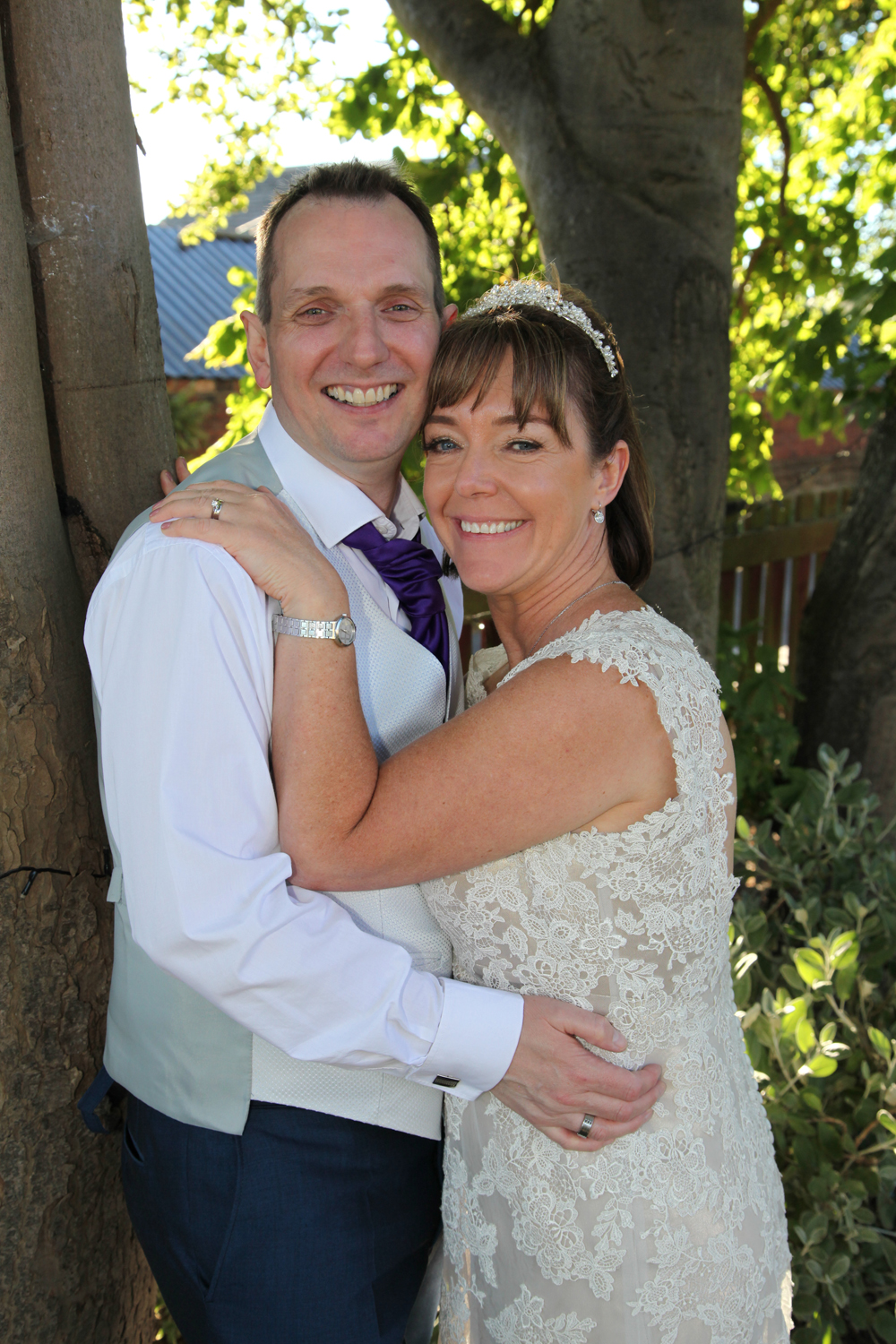 "We've spoken to people across the globe who have had this treatment and they've gone from barely being able to sit up to being able to walk two miles," she said.
"The donations have been coming in at an unbelievable rate and I really do think that's down to the video of the kids we shared on the GoFundMe page.
"It's impossible not to be moved by how much they want to see their daddy on the mend."
Alison met Phil in early 2014 when she began online dating, following the breakdown of her 22-year marriage.
"My divorce had come through nine months earlier and I didn't know where to start in terms of finding romance," she recalled.
"I didn't really fancy going to pubs and bars in the hope of finding a potential catch so, after having a laugh with some friends, I decided to sign up to online dating instead."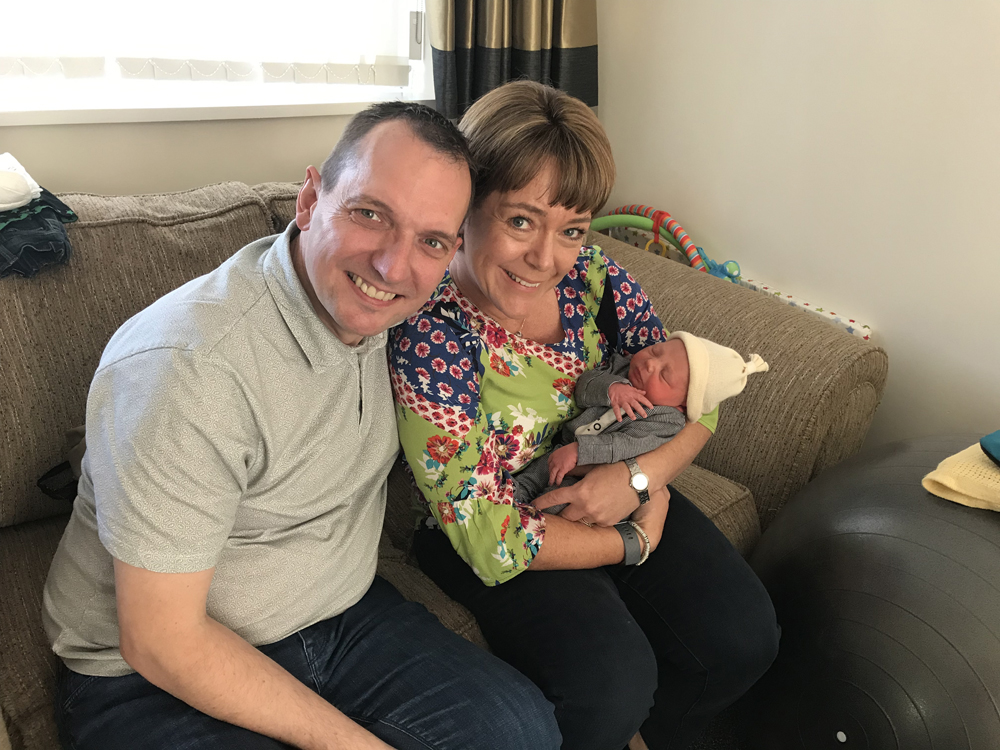 Admitting she met a "few duds" in her quest to find true love, Alison recalled being instantly impressed with Phil's profile.
"I remember his profile quite clearly," she said. "There was a photo of Phil skydiving, one of him in a Hawaiian shirt and another of him and the kids.
"I thought he seemed like a friendly, outgoing family man."
A few weeks and several phone calls later, Alison and Phil finally enjoyed their first date at a local gastropub.
"It was a really good first date," she said. "We got on really well. He was very chatty and the conversation flowed well – leaving me with a good feeling, all in all.
"Phil did ask if he could give me a kiss when we parted ways and I didn't object."
Describing the relationship as moving "relatively slowly," by the time the pair were on their sixth date, two months later, Phil told Alison he had something important to share with her.
Then he revealed how, in early 2004, after suffering with pins and needles in his left hand for over a week, he visited his GP, where he was referred to Sheffield's Thornbury Hospital for further tests.
There, doctors performed a lumbar puncture – removing fluid from the spinal cord – and an MRI scan, leading to his MS diagnosis a week later.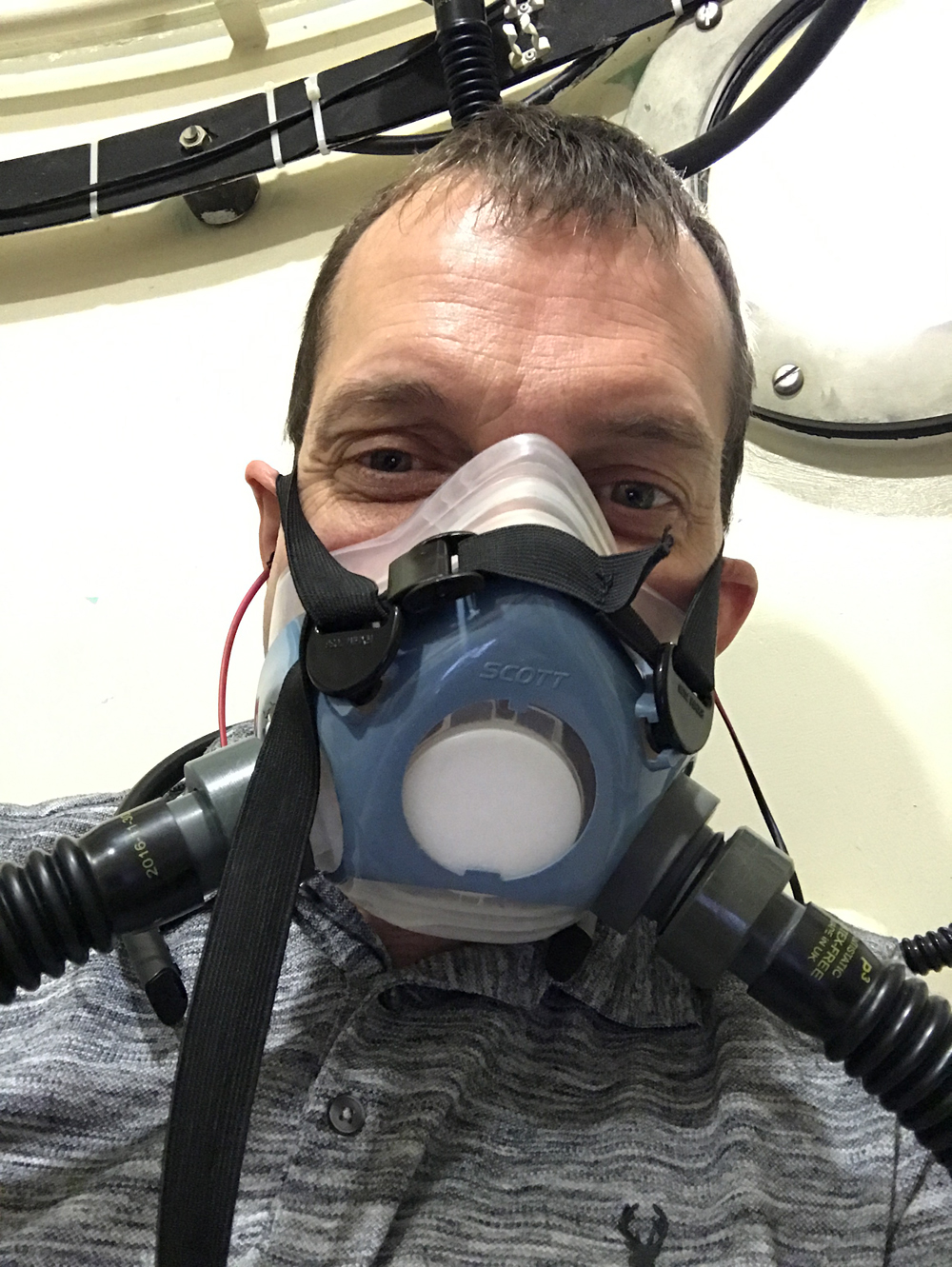 At the time, Phil said he "didn't think anything of it" as, apart from feeling constant fatigue, until just before he met Alison, he had experienced few symptoms.
"At the end of the date he told me, quite matter of factly, that I should go home and Google the condition before making a decision about whether I wanted to move forwards," she explained.
"I was quite shocked. I hadn't for a second thought he had anything wrong with him, but Phil explained it was an invisible disability – or at least it had been at the time."
"By that point I already felt attached to him and it was too late to throw me off," she continued.
"I did start to see signs after that. At a busy bar he couldn't stand around and wait to order drinks, as it took it out of him and now, if it's particularly hot, his fatigue kicks in faster and we can't leave the house.
"But we work around it, especially if we're having a date night, by ordering a takeaway and shoving on a good film."
Despite him revealing his MS soon after they met, the couple went from strength to strength and in November 2017 Phil popped the question and Alison accepted.
"Phil always said he'd never get married again," she said. "So I was absolutely gobsmacked when he asked me over dinner at a Chinese restaurant.
"I actually thought he was joking at first. I told him not to worry, he could leave it."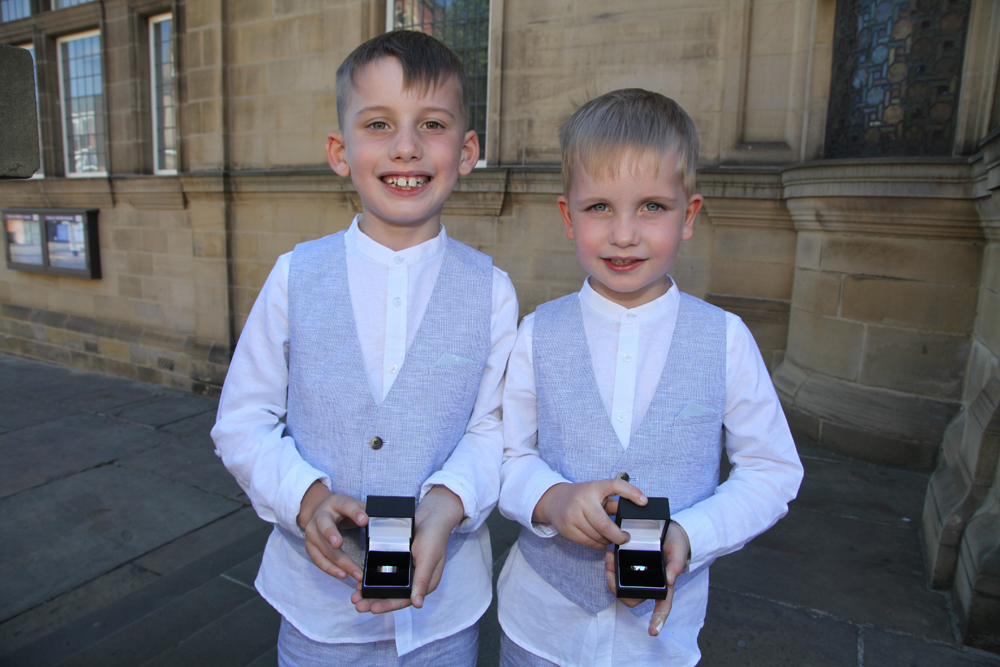 "When I realised he was being serious I quickly said yes!" she added.
Married in a full-length, white bridal gown in a small register office ceremony on June 30, 2018, followed by a knees-up at a local country pub, soon after Phil's health started to fail.
"Suddenly, Phil couldn't walk more than one metre without assistance because his balance had become so badly affected," Alison recalled.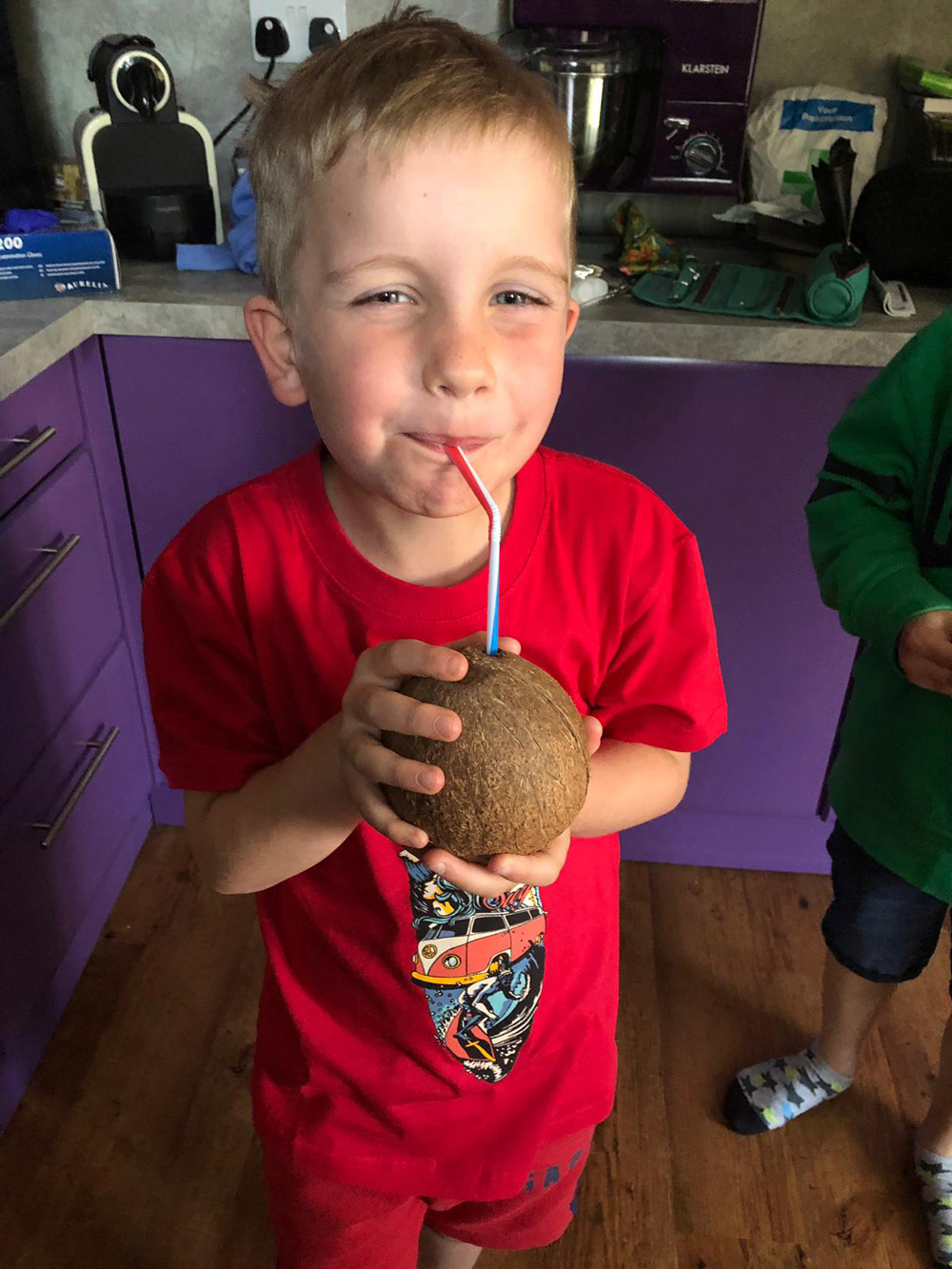 "He couldn't go out shopping, he couldn't even take the dustbin out. He went from being able to walk quite well, albeit not for too long or in the heat, to only being able to shuffle across tiny distances," she continued.
For the first time since his diagnosis, he was given disease modifying drugs (DMDs) to be taken daily, to reduce the inflammation of nerve cells caused by MS and to ease his symptoms.
Then, in March 2019, to improve Phil's quality of life, the couple downsized from the three-storey house they loved to a more practical bungalow.
"It wasn't an easy decision, as it was a beautiful house with a lot of fond memories – especially for Phil – but we did what we needed to do," said Alison.
Concerned by her husband's health, she started searching online for alternative treatments, as well as joining an MS group on Facebook, where she learned about the potential benefits of stem cell therapy.
"I eventually connected with a lady who had raised the funds she needed for it through donations," she said. "She told me about her treatment at the Clinica Ruiz in Puebla, Mexico."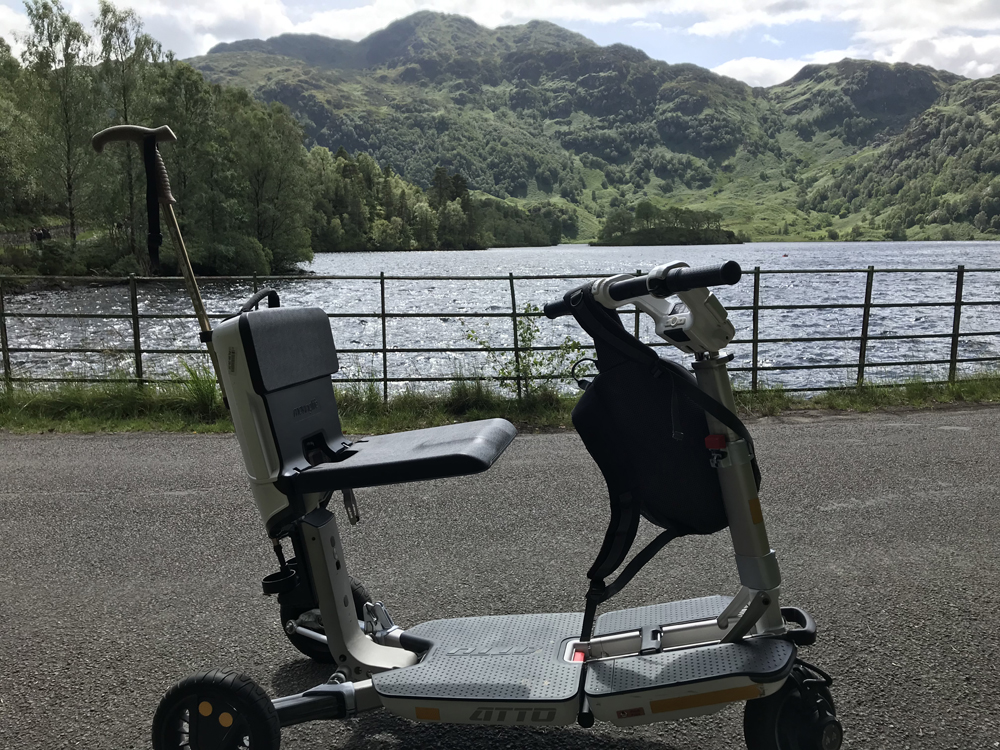 "It was finally something to aim for – a goal," she added.
After researching the clinic, Phil was told he was eligible for the treatment, but it would come with a massive $54,500 (£42,000) price tag.
While the procedure was recently made available on the NHS, after a series of clinical trials, the number of people who are accepted for it is extremely small, according to the charity MS Trust.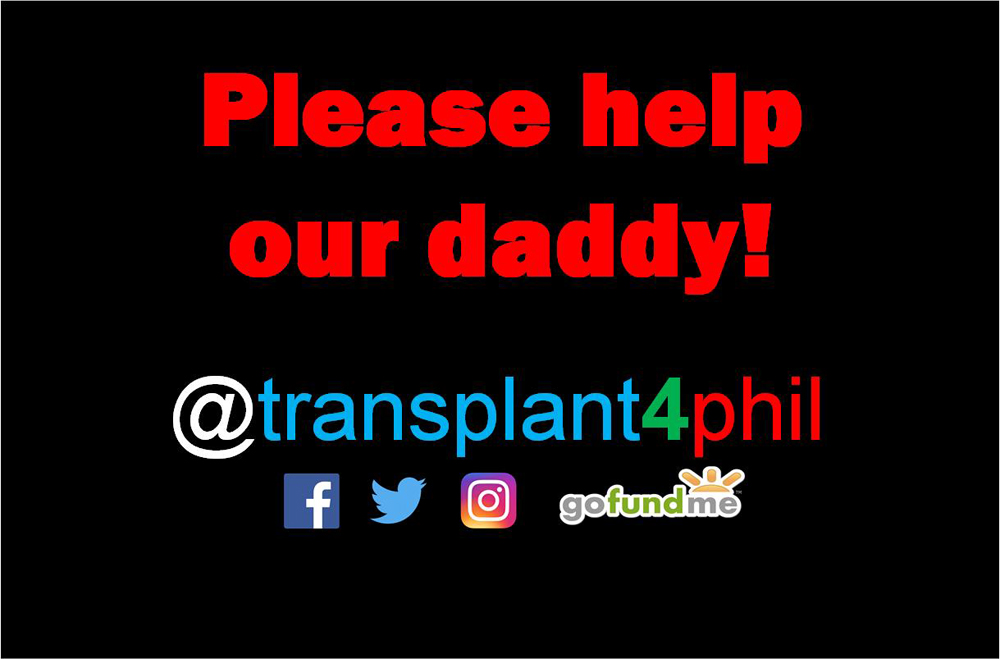 "We tried to get the procedure done on the NHS, but sadly Phil didn't meet their strict criteria. It was hard, but it's relatively new on the scene and we understand the way things work," said Alison.
Known as autologous haematopoietic stem cell transplantation (AHSCT), the procedure involves harvesting stem cells from the blood, which are then injected back into the bone marrow. The aim, according to the NHS, is to 'reset' the immune system to stop it from attacking the body.
"The clinic have told us that 85 per cent of patients see an improvement after the treatment, but MS is a 'snowflake' condition, meaning every case is different," Alison explained.
"It would be great if it helped with the cognitive side of things, to push back Phil's brain fog, or if it helped with his balance, so he could walk properly again," she continued.
"We've spoken to people from the online community who are walking two miles after the treatment, but even if Phil could just climb a ladder we'd be happy."
Setting up a GoFundMe page in November last year, the couple have already raised over £30,000 in donations, which Alison believes is down to a moving video featuring Phil's children.
She said: "Laura and the boys came together to help with the fundraising and put into words why it is so important to them.
"Phil was so touched by what they said. I think that comes across in the video they made and is why the fundraising has been such a success."
For Phil, the donations are moving him closer to getting what he calls his "one last lifeline."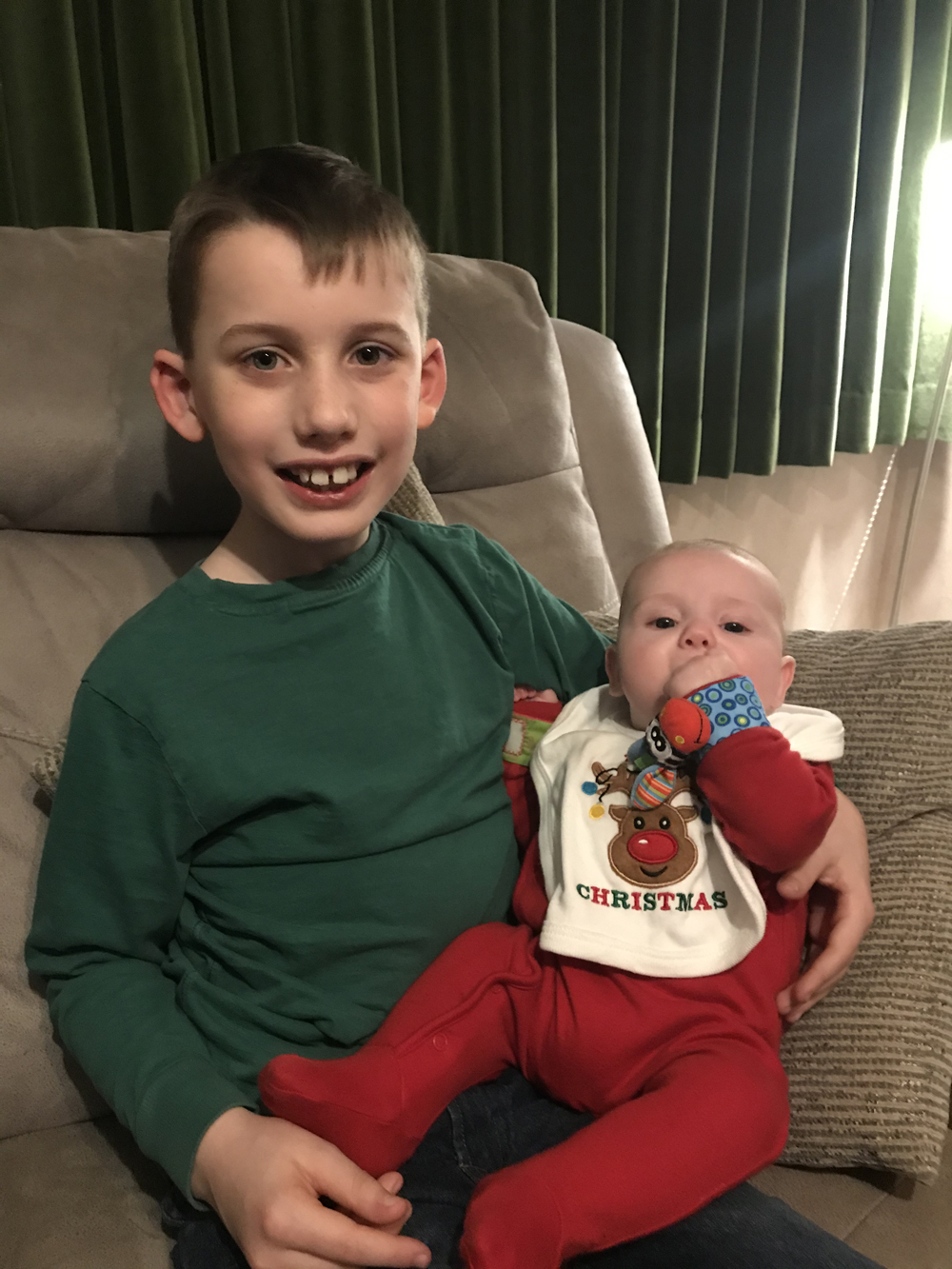 He said: "I've been given two options – wait for my disability to get worse and worse, or take a risk and travel abroad for treatment.
"People don't understand the impact MS has on your day to day life.
"I've been refused entry into bars and restaurants on the grounds I'm too drunk – when I haven't touched a drop."
"The other day, I realised I've not even been in the loft of my own house," she continued.
"But what I want more than anything is to walk Laura down the aisle one day – whenever that may be.
"If there's even a possibility of that happening because of this treatment, it will be worth every penny and all the struggle. I just hope we manage to get there."
To donate, visit www.gofundme.com/transplant4phil
The seven golden retrievers are un ...
From Psych! to classics such as Un ...