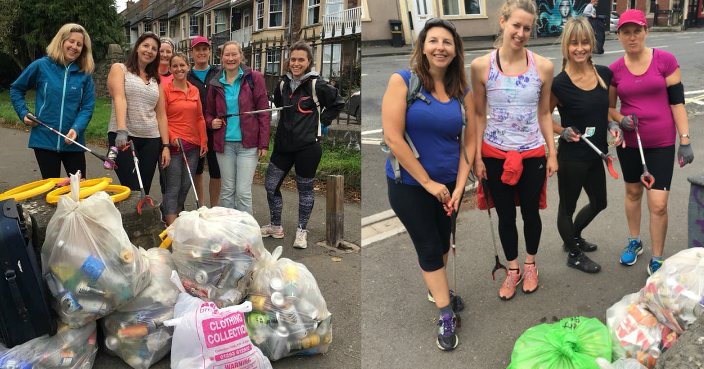 NHS worker recruits 'plogging army' to clean up streets – by jogging and picking up litter
Declaring war on slackers and slobs, Sharon Sexton set-up Plogging Bristol in April 2018
BODY
Litter louts and couch potatoes beware – a Bristol NHS worker has recruited her very own 'plogging' army, who have declared war on slackers and slobs, by jogging while they clean up their city's streets.
Living by "zero waste" principles for the last decade, Sharon Sexton, 50,  produces so little rubbish, she told her local council she has "no need to own a bin," as she only fills one biodegradable waste bag every few months.
Then, in April 2018, after researching the Scandinavian trend 'plogging,' which combines jogging with picking up litter, singleton Sharon launched monthly meet-ups – inviting members of the community to join her for an hour, keeping active and ridding the streets of rubbish at the same time.
The NHS service improvement facilitator from South Bristol, said: "While I was on my own journey to zero waste, I heard about the Scandinavian trend plogging and I thought it was a great idea.
"I absolutely love nature and I'm quite a keen jogger, too, so doing something that benefits the environment while putting on my running shoes seemed like the perfect idea.
"Litter picking or plogging might not seem like the most glamorous activity to do but I think the perspective is changing, because it's not just about looking after the environment, it's about getting out in the fresh air and looking after your own well-being too."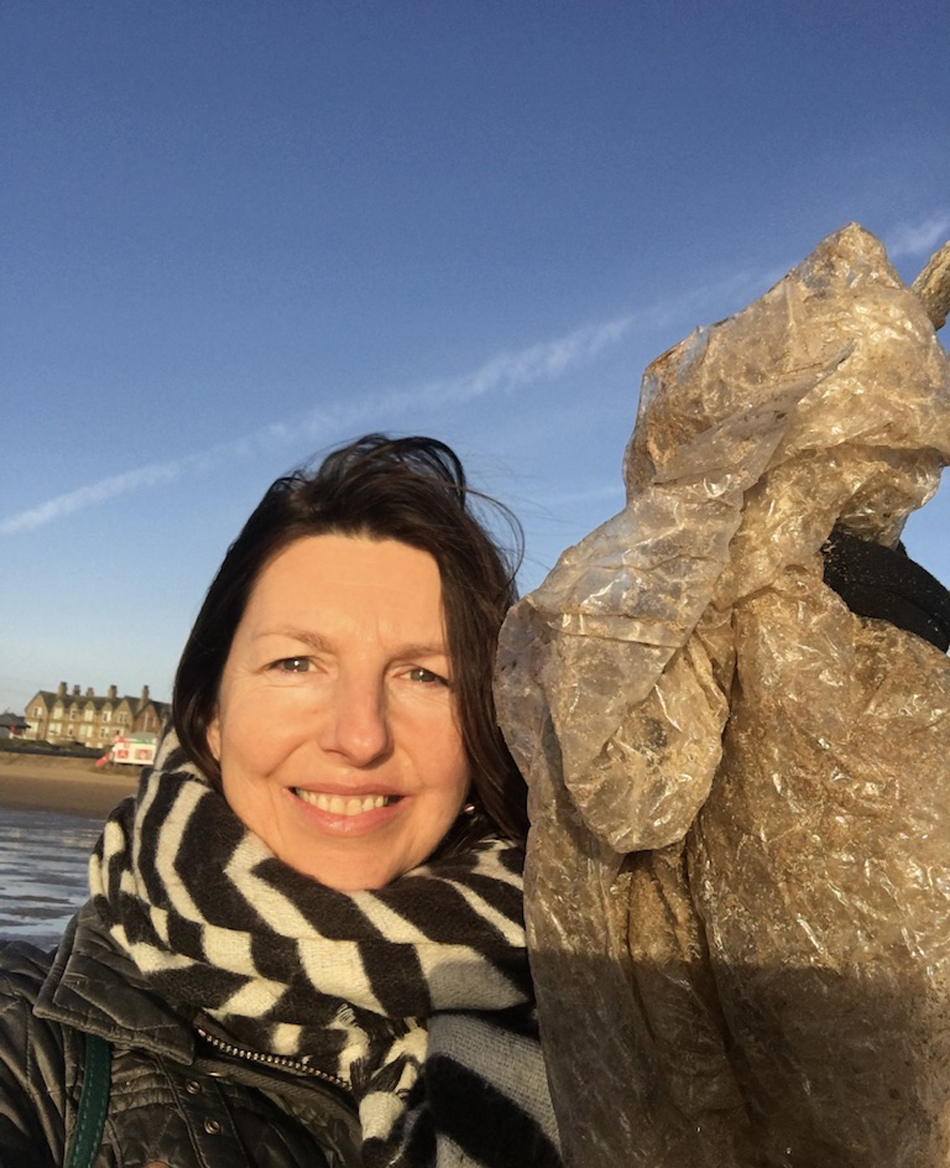 She added: "Those that get involved are getting out in the fresh air, staying active and socialising. These are all great things to do – plus it's so satisfying when you find a piece of litter."
Sharon has become increasingly aware of the need to protect the natural world over the last decade.
"I've always been aware of the environment, but gradually, over the last 10 years, my aim has been to create as little waste as possible," Sharon said.
"I'm not quite at zero waste yet, but, hopefully, one day I will be and I do bend over backwards to avoid buying plastic.
"Plus, I don't create enough waste to warrant owning a bin, so I told the council I don't need it anymore – I just put out one bin bag every few months instead."
Now her monthly plogging meetings have given her a great way to bring people together, while promoting exercise and the need to look after the environment.
Mostly, her ploggers concentrate on two areas – Cumberland Basin, the main entrance to the docks of the city of Bristol, and Greville Smyth Park.
She said: "We cover these areas because they're local to where the group is and, unfortunately, we do find that there is often plenty of litter to pick up.
"But I'd never rule out plogging a bit further afield, as the group hopefully grows."
Normally, her band of ploggers varies in number from four stalwarts to 14, depending on the weather.
"I've got a couple of close friends that always come to the plogging meet-ups, and a handful of regulars," she said. "But mostly it's newbies every time.
"We're growing in popularity. We're getting the word out on social media – and more people want to get involved, because plogging is completely inclusive."
"People message me online asking, 'Do I have to run fast?' The answer is you absolutely don't have to."
After a quick briefing at a designated meeting point, Sharon hands out bin bags, kindly donated by Bristol Waste, to volunteers, who are then free to plog at their own pace.
"People can go off by themselves or stick with the group. It's completely down to their own preference," Sharon said.
"There's no pressure. Some people walk, some people jog, and some people run – all sorts of people get involved.
"We've had children come along with their parents and pensioners come too."
During a 40-minute plog, usually one bin bag is filled per person – and sometimes, even two.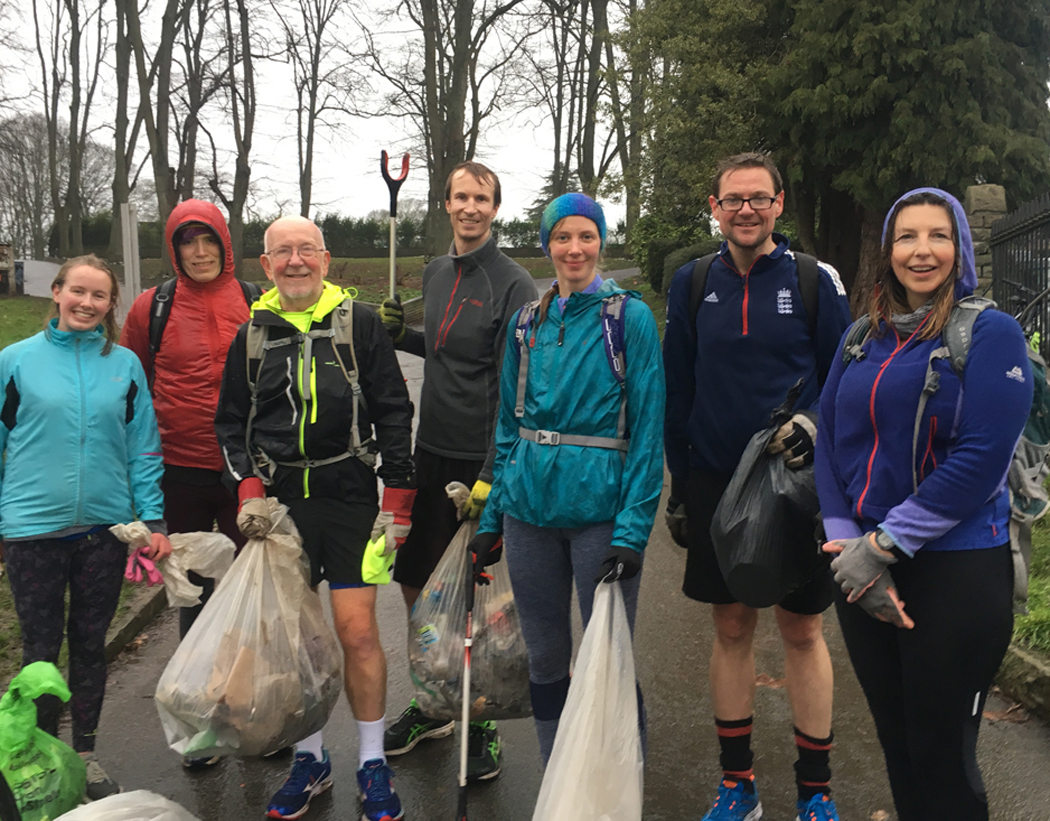 Sharon said: "We just pick up whatever rubbish we see  and there's always more than we want there to be.
"There are plastic fizzy drink bottles, beer cans, packets of ham, bits of polystyrene, cigarette packets, crisp packets, chocolate bar wrappers – the list is endless."
But, according to Sharon, there is much more to plogging than simply cleaning up the environment.
"There's a five-step theory that says if you follow all five steps, it will improve your well-being," she said.
"The five steps are: connecting, being active, taking notice, learning something and giving – and I think plogging encompasses all five.
"You're connecting because you're meeting new people, you're being active because you're jogging, you're taking notice because you're paying attention to the environment around you."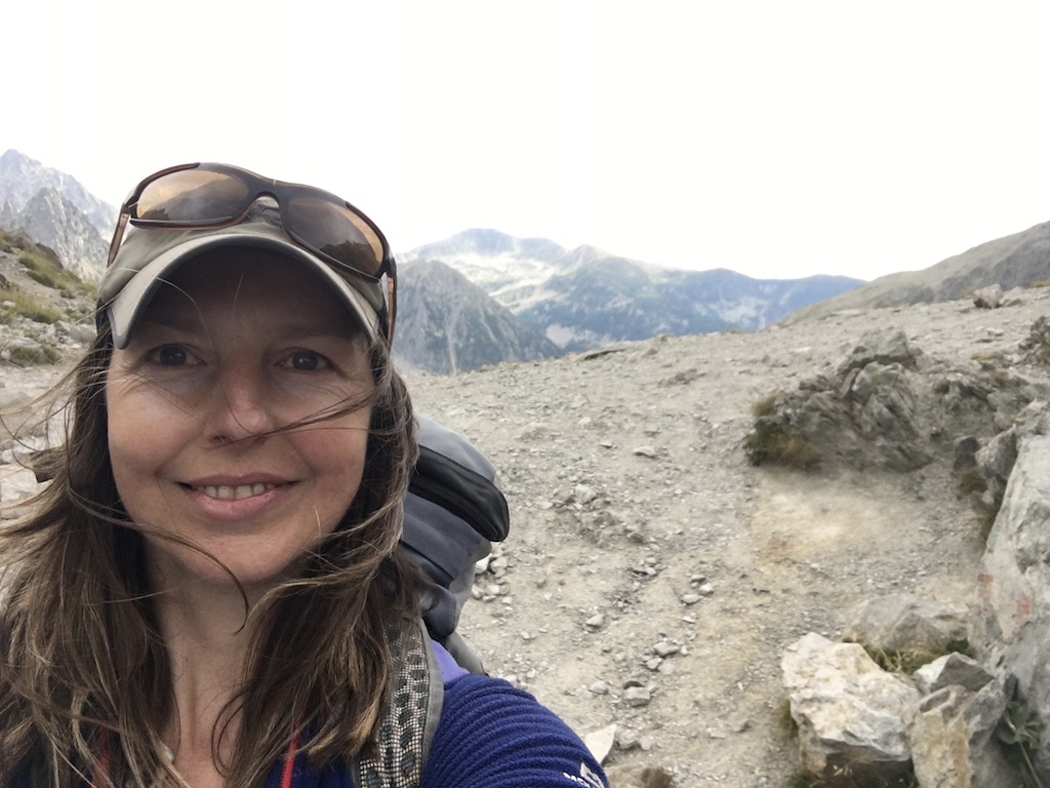 She continued: "You're giving because you're giving back to the local community by cleaning up the area – plus you're learning because you learn things from the people you meet, too."
Luckily, Sharon's clean-living message has captured the imagination of her local community.
"I get messages from people who send me pictures captioned, 'Look at all this rubbish, can you come and plog in our area?'"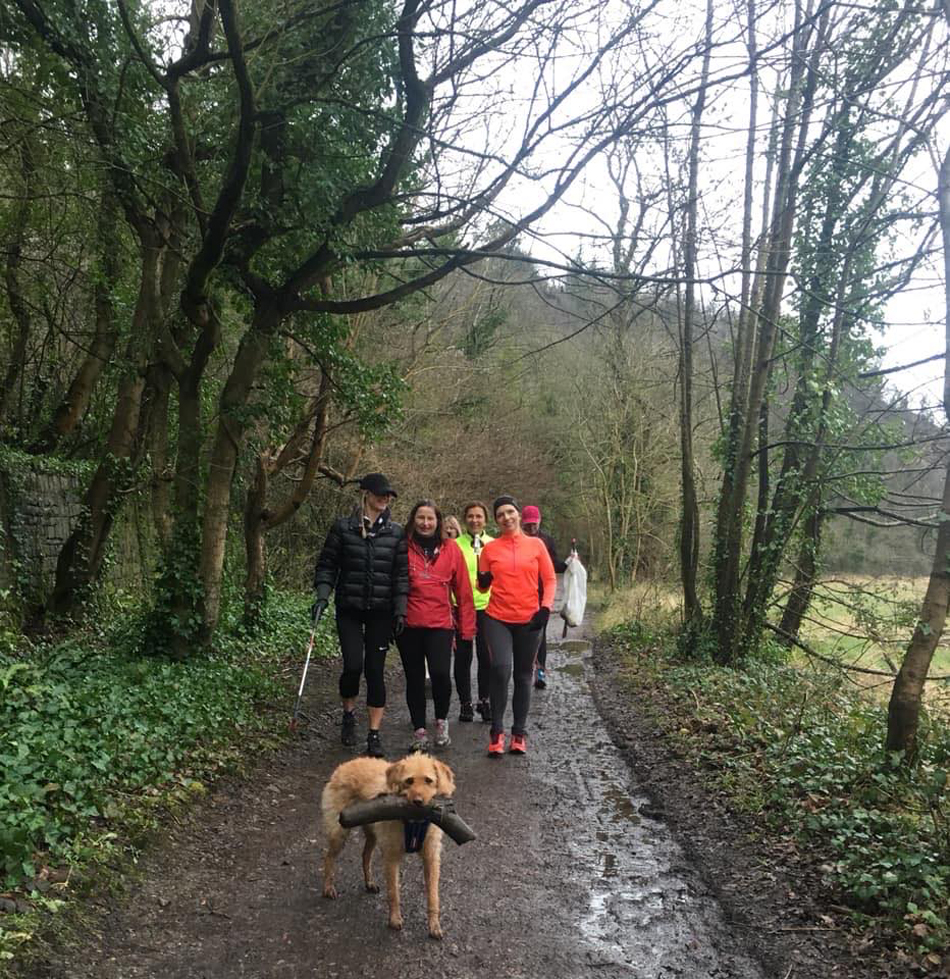 She added: "It would be great to expand, or to help other plogging groups get started in different areas of Bristol.
"A  friend of mine and fellow plogger has been in touch with Bristol City football club and they've sent out an email to all their members about cleaning up after themselves, as there's a tendency for the amount of litter in the area to increase after a match."
Sharon is not frightened of speaking her mind if she sees someone dropping litter.
"I usually just say very politely, 'Oh, I think you've dropped something.' That usually does the trick," she laughed.
Meanwhile, a great advocate of sustainable living, Sharon hopes one day to live completely waste free.
She explained: "I often shop at a local refill shop, which sells everything loose."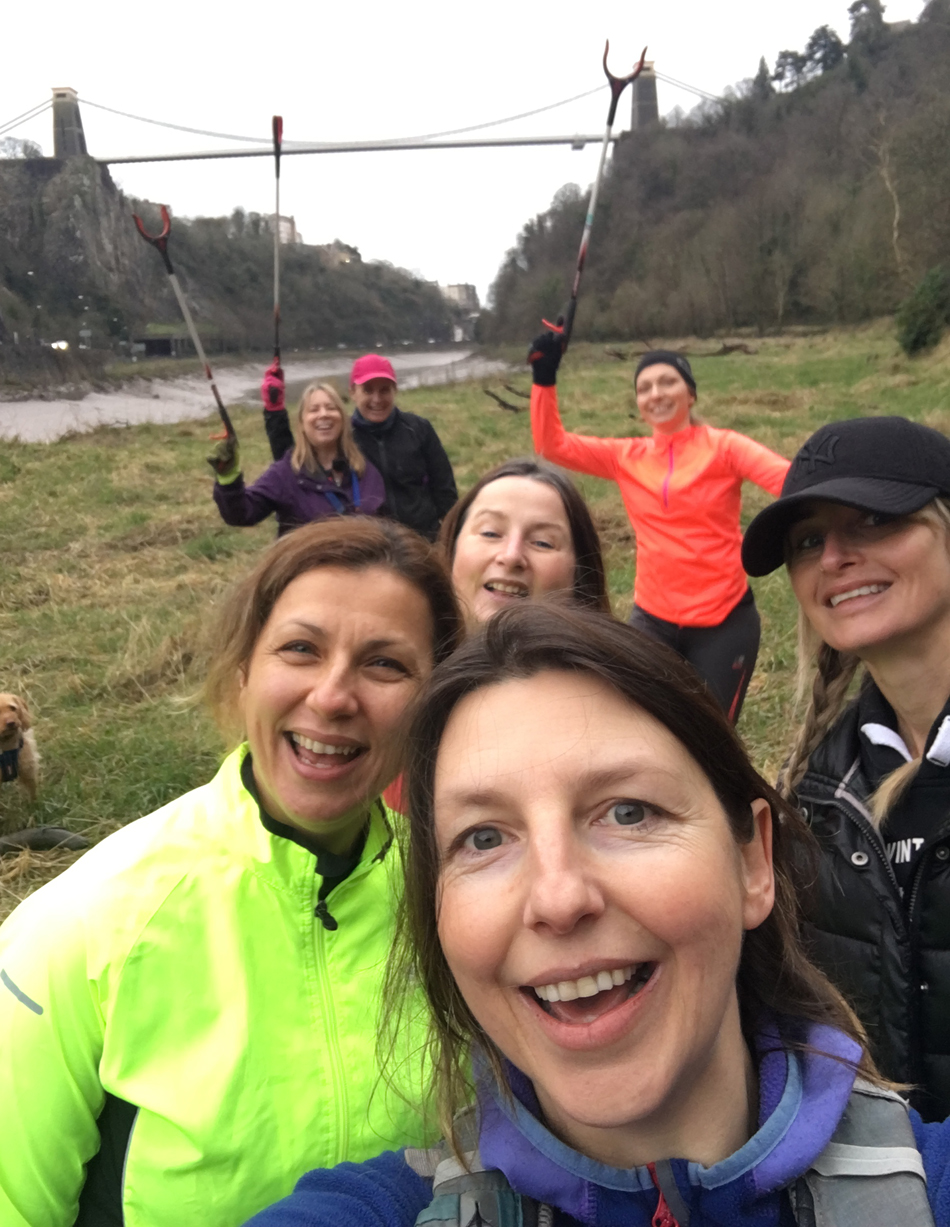 Sharon continued: "I go to the shop with containers, some are plastic, but I make sure to reuse them time and time again and I fill them up with all the groceries I need.
"I'll fill them up with everything from fresh fruit and veg, to salt and pepper, flour and cereal.
"I only drink tap water and I'd never dream of buying bottles of fizzy drinks or bottled water."
She added: "I also have reusable coffee cups that are small enough to fit in my handbag – so I've always got one handy."
Ethical toiletries are another must for Sharon.
"I use shampoo bars rather than shampoo, because they don't need to be packaged in plastic.
She continued: "And I use an Eco-egg rather than washing liquid which comes in a single use plastic bottle, because it lasts a lifetime.
"The egg has refillable pellets that you need to top up every once in a while, but I've had mine for two years and I've not needed to top it up yet.
"I've also bought a batch of bamboo toilet roll which, again, you can buy loose, so it's not packaged in plastic."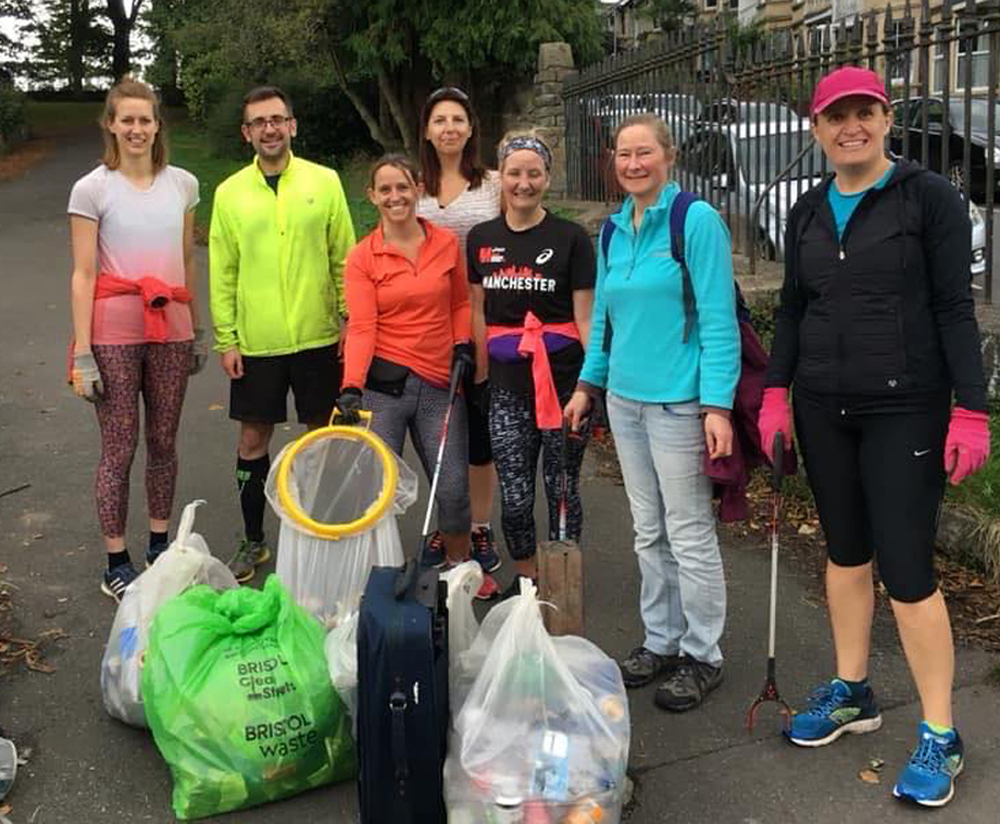 Yet, despite making an admirable effort to be eco-friendly, Sharon feels there is still room for her to improve.
"My biggest challenge is buying lunch out when I'm at work," she said. "I'm often really busy, so just nip out and grab a sandwich.
"I try and buy sandwiches that are packaged in cardboard rather than plastic – but it's still a work in progress."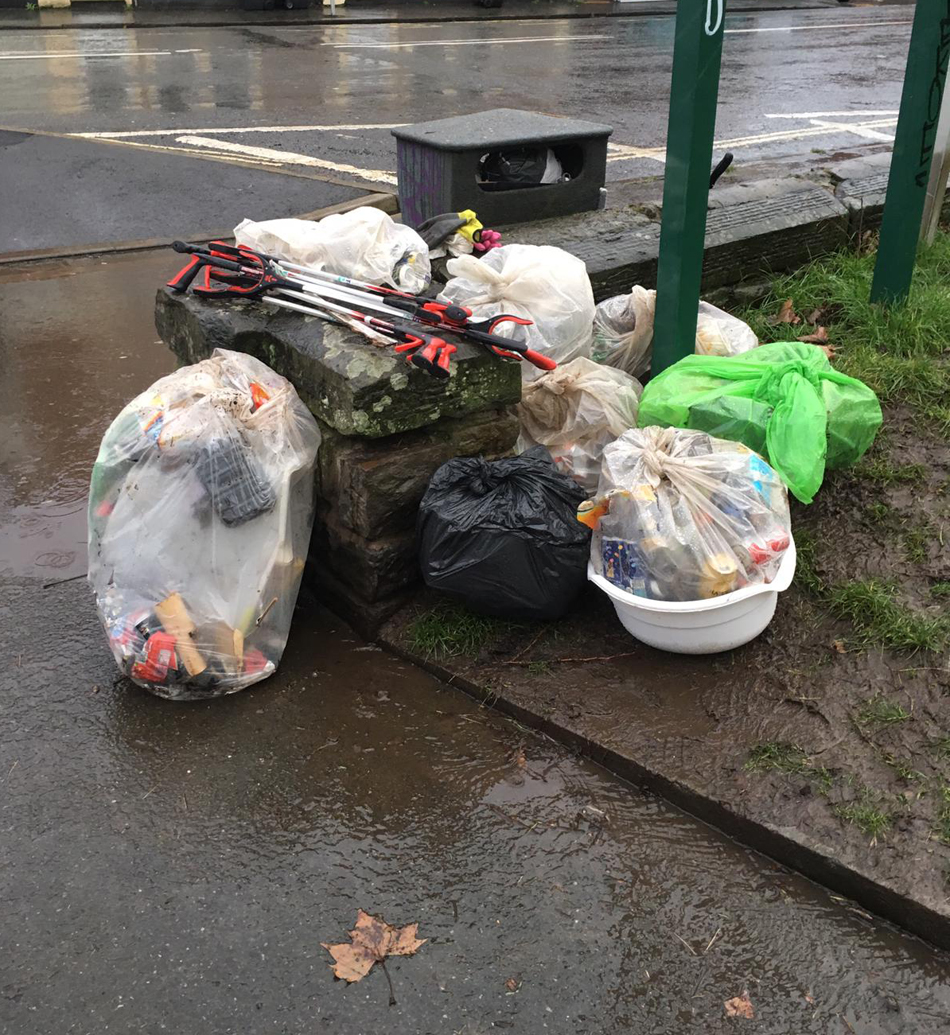 "I also want to grow more of my own veg. I do already grow my own spinach and kale, but I'd love to be able to grow a bit more."
Not one for complacency, Sharon has set herself a new challenge for 2020.
"I'm trying not to buy any new clothes and if I do, they'll be from ethical brands."
She added: "Some brands are great and send their products in paper bags – which is so much better for the environment than using single use plastic.
"But other companies send products packed with polystyrene and plastic and I try to avoid buying anything from those.
"I am a great believer, however, that every little helps. Someone once said to me, 'What your plogging group is doing is just a drop in the ocean compared to what needs to be done,' and I don't think that's the right attitude."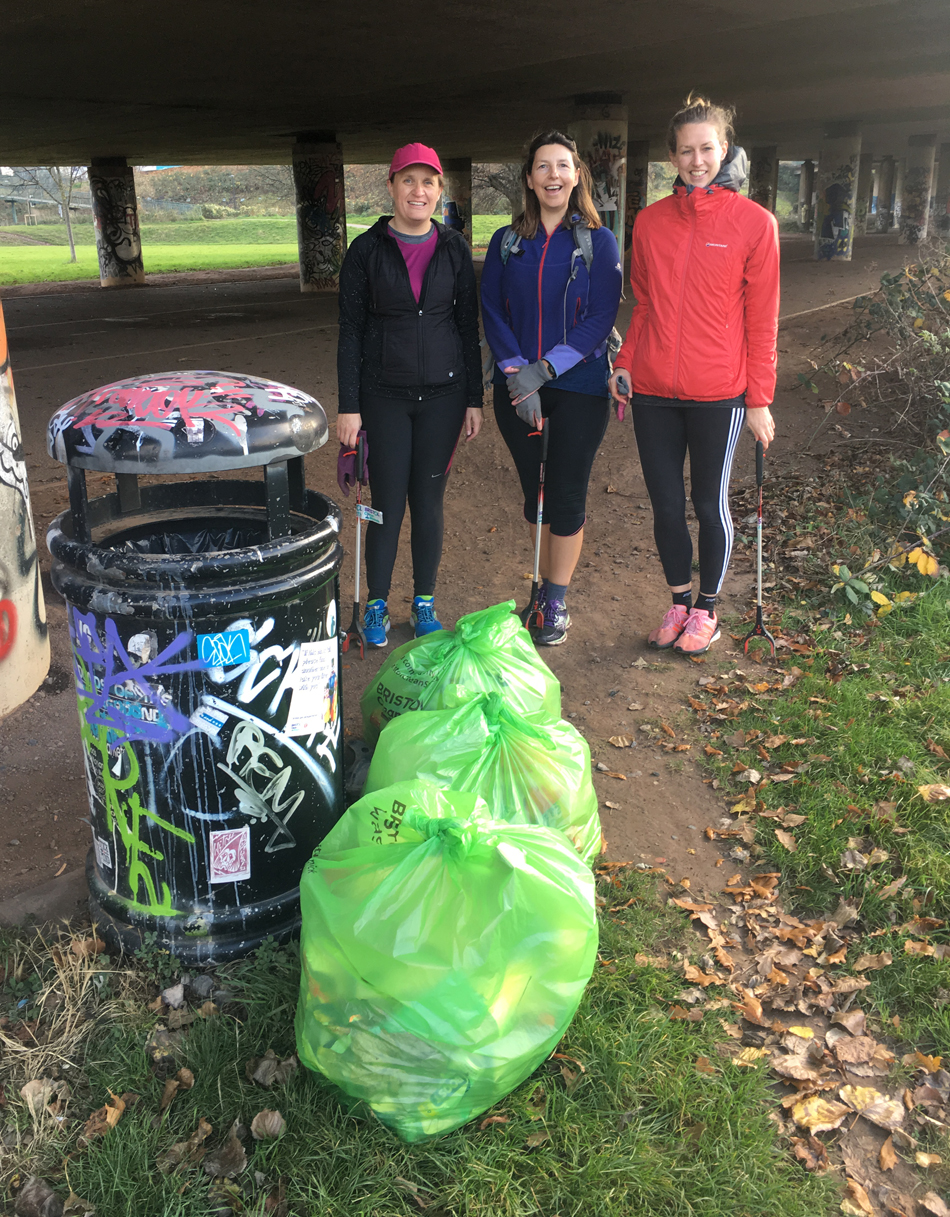 "Every piece of rubbish we pick up is making a difference. Everyone can make a difference even if it's just the tiniest thing – it still helps," Sharon explained.
And Sharon remains adamant that plogging is a great activity, for the environment and the soul.
"I'd love to organise a plog around the city to tie in with a national day that raises awareness about pollution or the environment."
She added: "Not only will it get lots of people out and about being active, but it'll benefit the city we live in and love.
"Taking care of the environment while taking care of your well-being is honestly just a win-win thing to do!"
To find out more visit: https://www.facebook.com/ploggingbristol/ or on Instagram: @plogging_bristol
Other organisations that also offer litter picking activities in Bristol include: Friends of the Avon New Cut and Surfers Against Sewage. To find out more visit Bristol Waste 
Jordan Wylie's plan to run 10 race ...
A paramedic Oxford fan and midwife ...