Grandmother, 90, discovers an unusual remedy for heartache – cycling for the first time in decades
Sylvia Briercliffe has dubbed herself a "recycler" – and is now encouraging other retired women to get back in the saddle.
BODY
A 90-year-old grandmother discovered an unusual remedy for heartache after splitting up with her partner of 30 years – taking up cycling again for the first time in decades.
Finding herself suddenly single again aged 85, retired social worker, Sylvia Briercliffe, of Burnley, Lancashire, plunged into a deep depression.
But then one day, she decided to dust off her bicycle, which she had "barely ridden" for 30 years, and pedal to her local farm shop – and on the way, had a "blue sky moment" that changed her life.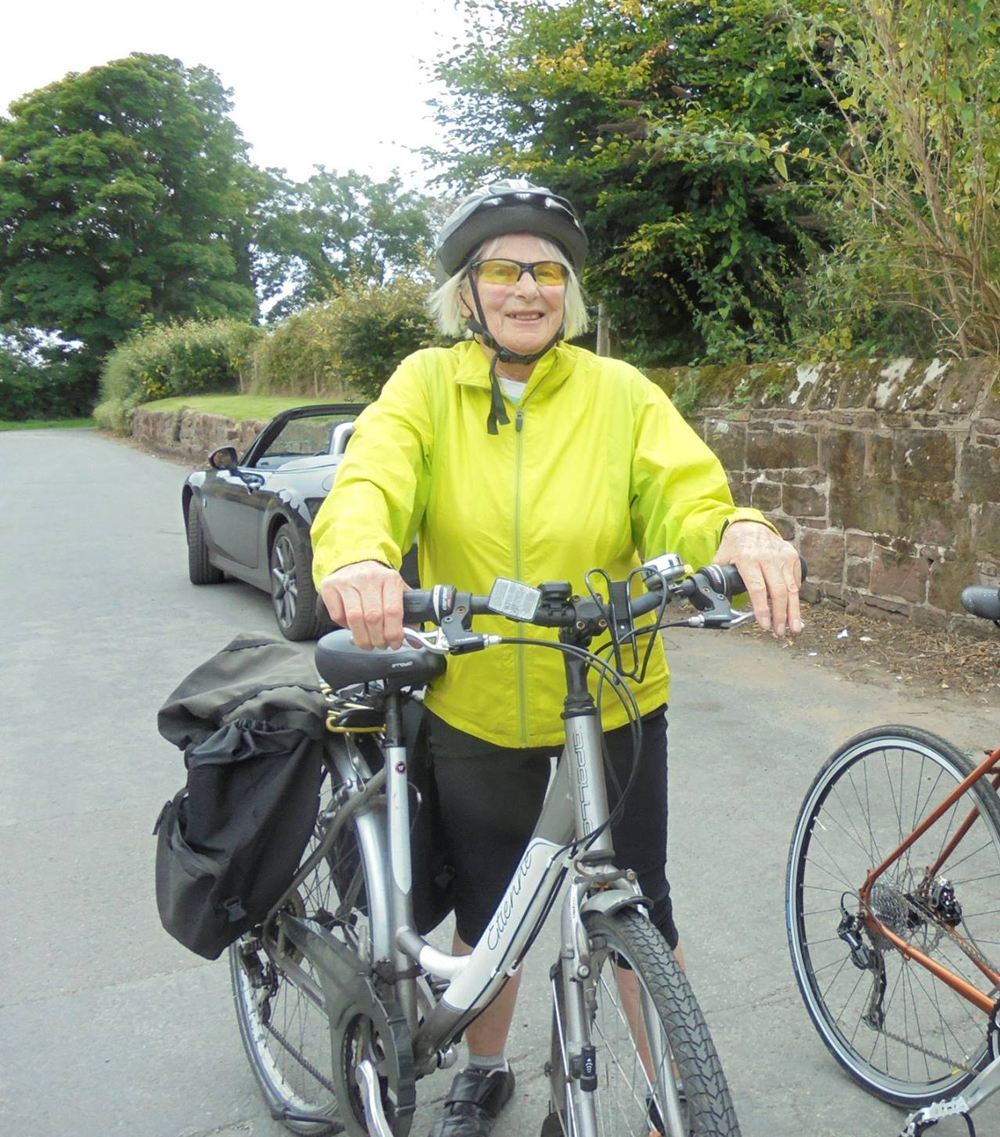 Five years on from her awakening and Sylvia, who calls herself a "recycler" – someone who has taken cycling back up – has clocked up 1,000 miles and raised £2,000 for charity.
Adding that she is now on a mission to get more retired women back on their bikes to combat loneliness and depression, as well as help the environment, Sylvia said: "People tell me to chill out but I'm not ready to chill out.
"I don't understand why people go to the gym nowadays – that's what young people seem to do. I think the novelty wears off after a while. Cycling is much more fun. It works wonders for your mental and physical health."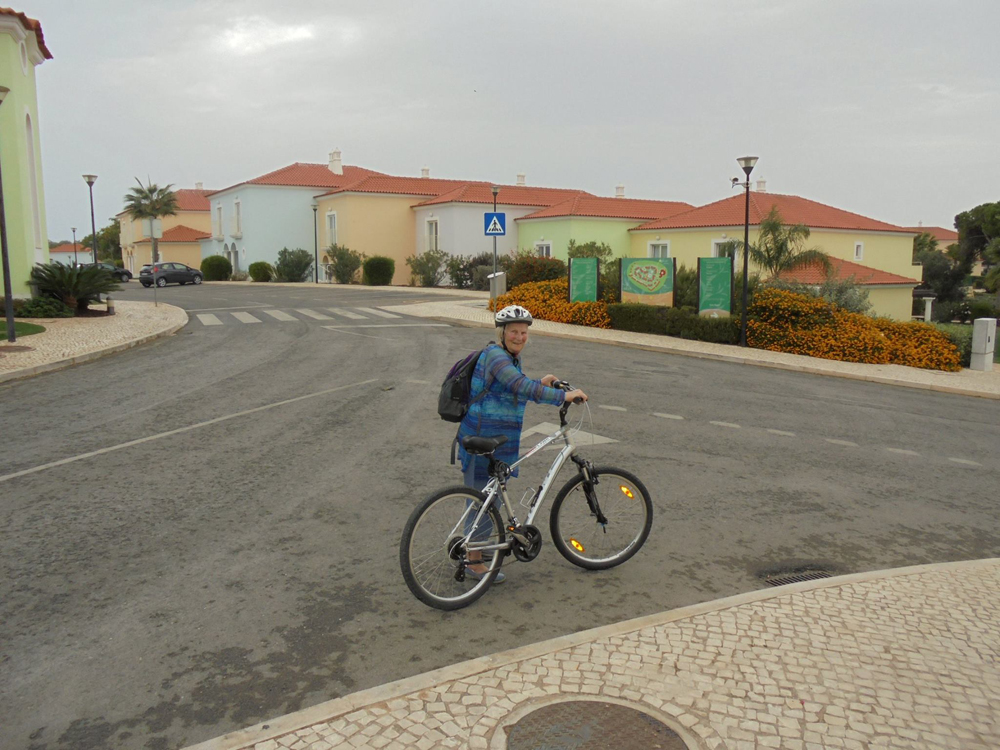 Sylvia, a mum to three children – Michael, 65, an architect, Diana, 63, a yachtsman and Beverly, 60, a retired educationalist  – with her ex-husband Philip, who has passed away, got her first bike at three years old.
As she reached school age, she would cycle four miles a day to and from classes.
She laughed: "I was really naughty – I used to tailgate lorries to get a lift up the hill."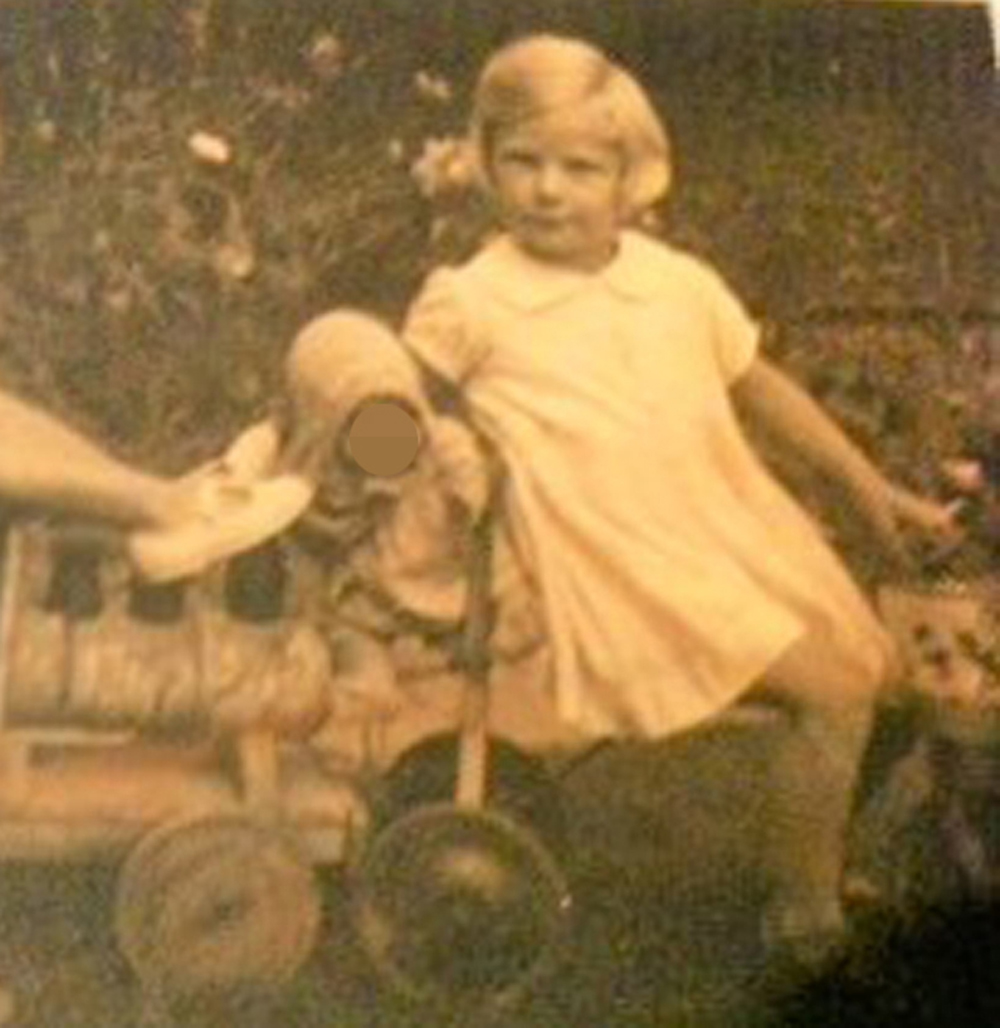 Leaving Burnley High School aged 18, Sylvia went straight to work as a scientist at the UK Atomic Energy Authority.
And it was there she met Philip on his first day at work she showed him the  ropes.
"Philip was charming. He had beautiful brown eyes. He was three years older than me – but I was in the position of power at work," she recalled.
She continued: "We were courting for 18 months and he asked my father for permission to propose to me. My father really liked him, and my mother thought he was a lovely man."
Thirteen months after Philip had popped the question at Accrington Station, Lancashire, the couple tied the knot at a village church.
Falling pregnant very quickly, Sylvia went on to welcome three children, and the family would enjoy cycling adventures together.
"I bought all the children bikes when they were 11 for passing their exams to get into grammar school, so we have always had bikes in the shed," she said.
Over time, as she focused on bringing up her brood, biking took a backseat for Sylvia, who, having taken a break when she first fell pregnant, returned to work when Beverley turned three, landing a job in a nursery.
Then, sadly, after 23 years, she and Philip parted ways when she was 50.
She said: "I remember people saying that life began when you turned 50 and I felt mine was ending."
In the years that followed, she found love again – but sank into despair when that relationship also ended five years ago, even being offered antidepressants by her doctor.
"It was really difficult to be on my own after such a long time," Sylvia said. "The doctors tried to give me medication, but I decided to jump on my bike instead."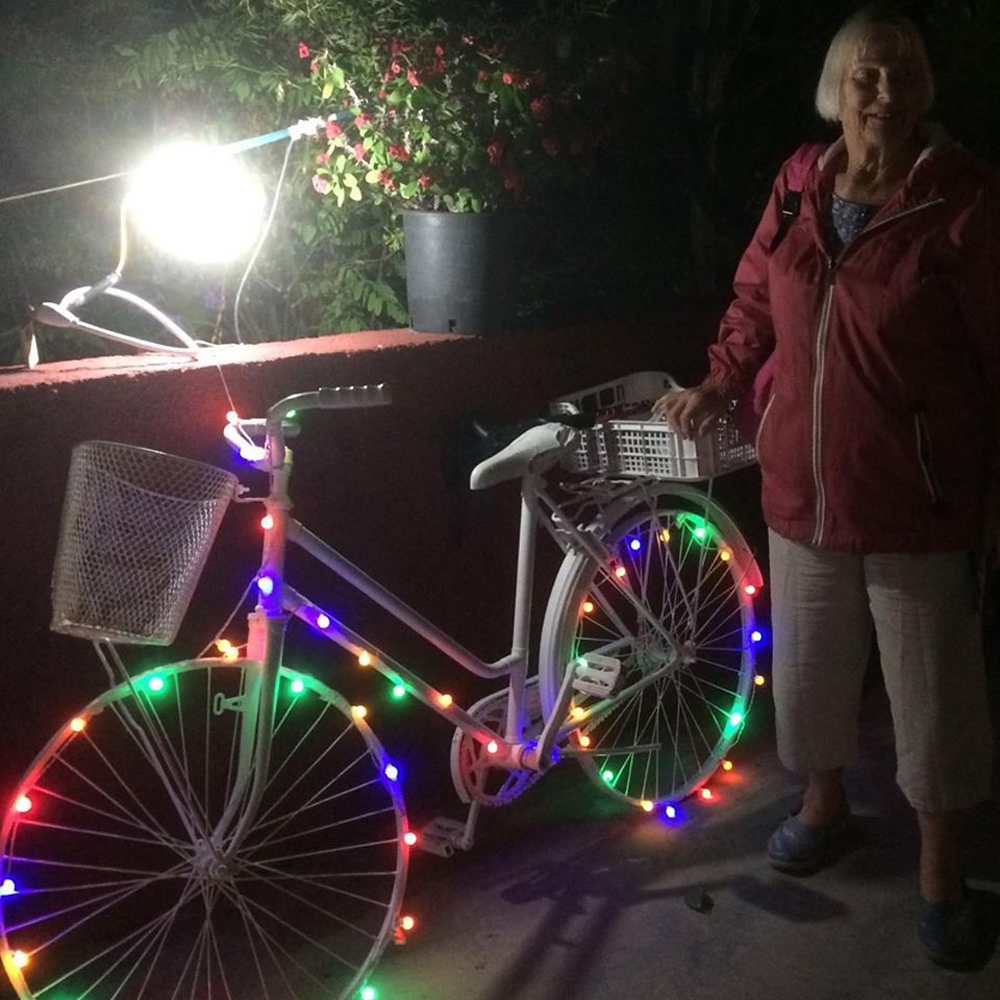 "As I was cycling home that day, I saw a little bit of blue sky and I suddenly knew I had to fight through my depression to find my own blue sky, too.
"I had a sudden inspiration to do something. It was a real awakening for me, and I decided to do a charity bike ride."
With a handle on her heartache, Sylvia soon took things up a gear, biking 1,000 miles over the course of a year for Wheels for All – a national charity that encourages children and adults with disabilities and differing needs to engage in a quality cycling activity – as well as for Alzheimer's Society, in memory of a beloved friend.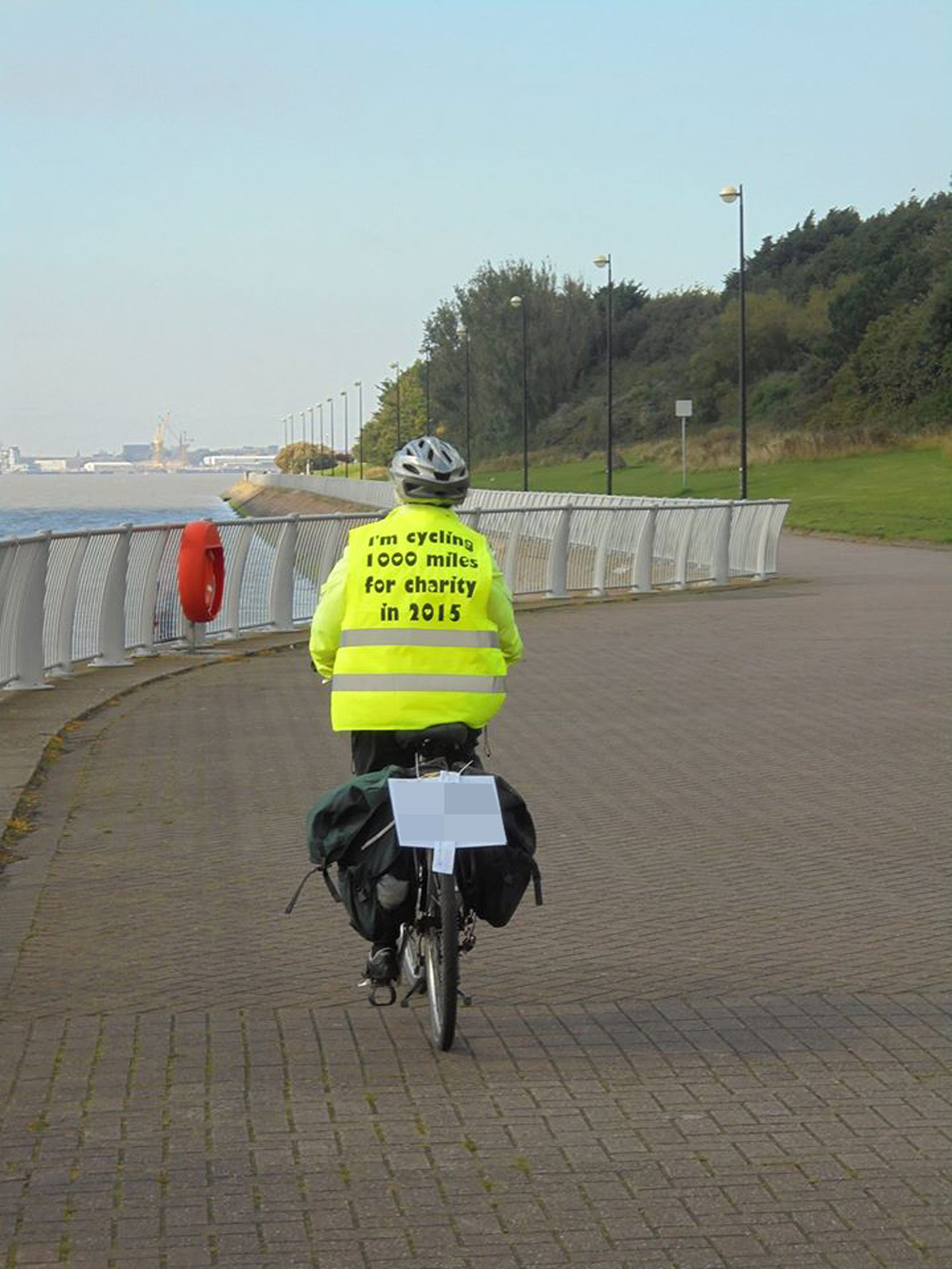 "My best friend had dementia, so I wanted to ride in her memory," she said. "For my 1,000-mile challenge, I knew I couldn't go all over the country – I had a life here and had a garden to keep going.
"So instead, I made myself cycle every day for a year. I clocked up my miles by cycling to the shops and back, and sometimes I did 30-mile rides. It changed my life."
Now, as well as biking, Sylvia, who uses a mindfulness app to get her in the right headspace for a cycle, does tai chi once a week, and volunteers at Wheels for All, a project that offers adapted bicycles for people with disabilities.
She said: "We get outside, and I help get them on their bikes. Lots of them can't talk, but you can hear them singing. They are so lovely.
"It's a wonderful start to the week every Monday, though I can't do it at the moment where things aren't running with the coronavirus outbreak."
Though she admits the roads are now far busier than when she would cycle as a child, Sylvia remains fearless – undeterred by the number of falls she has had, the most recent being six weeks ago.
She said: "I fall off – but I keep going. It's a lot harder for me to get back up at my age, so I just have to lie in the road and wait for somebody to help – even though I'm not injured.
"I have never broken a bone or been seriously injured – at my old age, my falls just shake me up a bit and leave me with shock.
"I got blown off my bike on one of my rides and it took me about 10 days to get over that and get back to normal. Sometimes my self-confidence wobbles and I have to fight to keep it."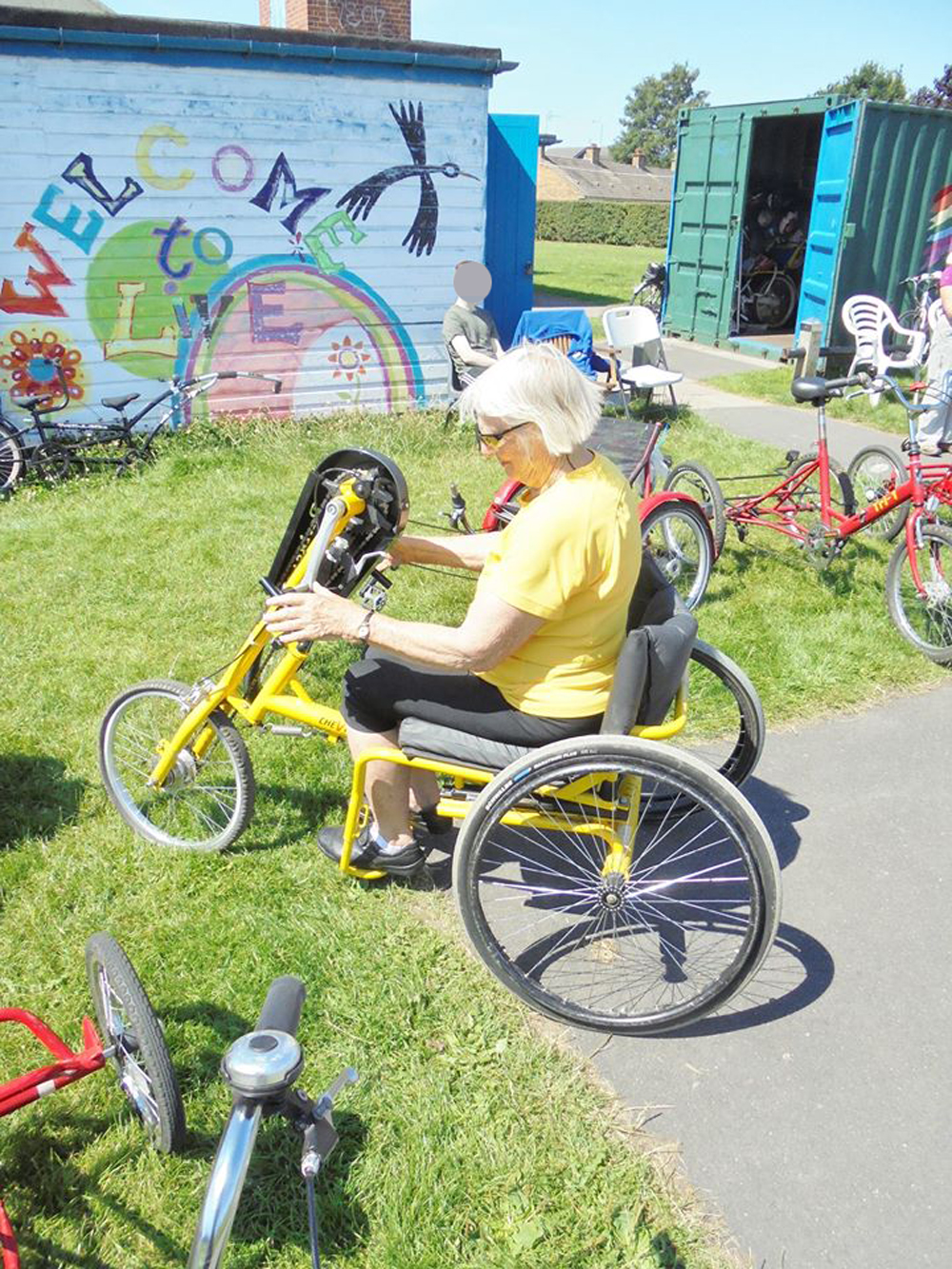 By sharing her story, Sylvia, who has even been featured in Cycling UK's 100 Women in Cycling 2019 list, hopes to inspire other 'recyclers,' and is keen to recommend pedal power as the ultimate cure for a broken heart.
She said: "I want people to know that you are never too old to start cycling, and to remember that joy we felt when we did it as children."
For information, visit www.cyclinguk.org
Staff at Sewerby Hall and Gardens ...
Soundtracks of birdsong and weathe ...